Events
2018 Dancemeditation Events with Dunya 
"There are times when god stops the clock and I am suspended,  frozen in time. There is something about the suspension that provides a necessary contrast to the relentless motion of everyday life. Thank you for helping me be in stillness in motion, and watching the body's intelligence emerge and communicate through the mind. These times are golden, as they are so hard to find, yet they tower over the details of everyday life, large and expansive."  – Casita Negron Wild
Postponed! Santa Fe, NM
Veil Dances: Dunya Dancemeditation 
Puerta de la Luna, 546 Harkel Road, 87505
1—3:30    $22
Postponed until autumn.
August 5—18, 2018    Ravenrock, NM
Movement Monastery: 2-week Sufi Dancemeditation Retreat
in New Mexico wilderness
By invitation & application.
2018 sign-up is available
September 26—October 10    Falmouth, MA
Dancemeditation Fall Sessions
Three Wednesdays   2–3:30
Falmouth Public Library, 300 Main St, Falmouth, MA 02540
Free    Space is Limited
Online Registration Strongly Encouraged
November 8—11    Austin, TX
Heart Beauty: Dunya Dancemeditation 4-Day Immersion
Thursday 2–6   Friday & Saturday 10–7    Sunday  10–2
Sol Healing & Wellness Center
13805 Ann Pl, Austin, TX 78728
Sign up!
January 19, 2019   Berkley, MA
Inner Beauty: Winter Dancemeditation with Dunya
Saturday  1–5pm
Ancient Art Studios, Berkley, MA
$38  Sign Up!
---
Training and community practitioner opportunities vary widely from online courses and DVD workshops to in-person seminars and extended retreat with Dunya.
"Dunya's work is a peak experience that has transformed my life. She is extraordinary."
—Maya Lea, Curator, Madison, WI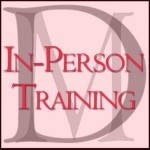 About In-Person Training
Presence is the richest source of learning. Dunya's teachings always garner rave reviews as well as long-term committed practitioners no matter how they are offered, but in-person experiences are unparalleled.
Sign Up for Dunya's email! (at right.)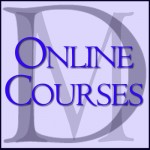 About Online Courses: Move with Me
Dunya's online courses are offered periodically. They are typically four video sessions accessed through a password-protected website over a six week time frame. All you need is Wifi connection. You can do the sessions any time anywhere that is comfortable for you. The contained time-frame connects the energy of the practicing group to one another and to Dunya. This cyber 'live' aspect is potent and supportive.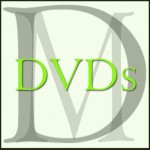 About DVDs
DVD sessions are in your library to do whenever you wish—a wonderful introduction, resource, and nourishing companionship between online offerings and retreat periods.
About SUMMER MOVEMENT MONASTERY ~ August 5–18, 2018
The Summer Movement Monastery in a wilderness retreat setting is for experienced practitioners.
"Dear Dunya, Your workshop brought a new inner dimension to my life. It was not only the good healthy feeling from your exercises, breathing and dancing, not only the relaxation and the stress reduction, but the awareness of interior harmony. I enjoyed discovering the body movement coming from inside. The efficiency of your techniques, I believe, came mainly from the harmony between music, breathing, energy, meditation, and the moving. Thank you, and may many people benefit from your heavenly techniques. With deep gratitude,"
— Mr. Sorin Costiner,  Dept. of Mathematics, Univ. of Pittsburgh
Sample of In-Person Events:
11/13 -15/2015  Dervish Dancemeditation Weekend with Dunya in Austin, TX
2/16-20/2013  CAPE COD 5-DAY WINTER  INTENSIVE
_______________________________________________________________________________

Intensive Training, Advanced Training & Teaching Certificates
Are you interested in an in-depth, sustained high-level training? Would you like to teach a rich, substantial, life-affirming tradition? Do you want to journey alongside a group of intelligent, embodied seekers whose company inspires you and supports your path? The Intensive Training Program may be for you.

Find a Certified Teacher
The Dervish Constellation—the official school of Dancemeditation™—is a network of independent, inter-connected teachers under the direction of Founder, Dunya Dianne McPherson. Dancemeditation™ Teachers have completed an intensive Certification training with Founder.
________________________________________________________________________

Dancemeditation™ is a program of the Dervish Society of America (DSA), a nonprofit 501-C3 organization dedicated to the Path of embodied mysticism. DSA provides opportunities for personal development, exploratory inquiry into embodied spirituality, and community connection through practice, service, and performance. DONATIONS are tax-deductible.