Grappling with Deity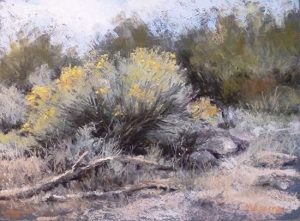 I've taken a break from working on Dancing into the Deep, my book on Dancemeditation, because I've come up against the problem of declaring myself. Nonfiction tends to require taking a position and if I don't explicitly state one, I have to at least know it, or let the reader know my ambivalence. A book about striving into one's interiority implies the reach for something greater than the self, and the typical assumption is that 'greater than the self' implies god. I feel coerced by these assumptions. I resist. This terrain has historically been claimed by mystics, but I find myself drifting beyond even that obfuscating purview. I might not need god. I don't need a religious god. Maybe there is only the self then, boom! the Moment, with no intercessory deity needed. In any case, I try to sort what I think.
In my recent practice sessions, I've assayed the altered Sufi states. It is very satisfying and then afterward, as always, I wonder about these states. I return to the ordinary state refreshed and less dispossessed as a human. I have reconnected with the sourcefield. There is nothing wrong in that, but my mind, having given itself up during forays on the mat, has to reflectively justify its truancy. I volley back and forth between giving the states more gravitas than they deserve by saying the visit to the sourcefield is god, then conversely thinking that the sourcefield is, possibly, just a pleasant escape—a bit of self-generated opiate. I have no problem if it is the latter, but I don't want to write about it as if it is the former. I don't want to make it into god. God has often been accused of being the opiate of the masses and a delusion. I have always considered it a manipulation. Really, I am just tired of being yanked off track into some morass of manipulation.

End of God
The other day I passed the village church. Two of three enormous 100-year-old beech trees were being cut down to facilitate construction on the church's parish house. As well, the twenty-foot long lower limbs of the remaining tree had been lopped off. I stopped and patted the felled trunk segments. Such power and presence vibrated in the wood beneath my palm. They must have been more than two feet in diameter and smelled sweet as I bent close their toppled, fleshy flanks. At that moment, I loathed religion. Cutting down those trees—those massive dignitaries, those divinities, if divinity even exists—obliterated any shred of respect I might have nostalgically harbored for the Christian church's god. A few days later during an attic purge, I read some of my letters (I couldn't stomach them all) to my parents written in my Sufi Camp years. I am so touched that my parents, suffering me, kept them but I found them nauseating in their cult-head tone. Like a sword slicing, I crumbled and tossed them, done with the Islamic god as well. I am in a shift, a juncture where I am queasy about god, period, even one of my creation. I only bow to the trees.

Shipwreck
Writing brings such fundamental questions about the ground of self. Good. I move on the mat to feel how I feel, to know how I feel, to feel how to know; I write to discover what I think and to question what I have championed. I spent many years as a sort of 'Sufi missionary' despite distrusting missionaries who I see as paternalistic meddlers. Of course I didn't think of it as such; I was just teaching. Actually, all teaching is missionary work, passing on what one has been taught, though often not what one has actually learned. I'm not proud of my missionary attitude, but to my credit, for the most part I kept my mouth shut and kept my spiritual mulling to myself, letting everyone else do the same, while sharing the rich and real meditation forum. I never have any doubt that time on the mat helps me—and anyone—be clearer and make clearer choices. It is a modest claim. It isn't a shiny god. It isn't salvation, a promise of happiness, or a release from pain. It is merely clarity. Or just an opportunity for clarity, an even more modest claim.
Where does this leave me as I write about my cherished practice? Right now I cling to the title, Dancing into the Deep, as a shipwreck survivor to a broken spar of flotsam. Of course, if I follow that metaphor it may be that the fragment of wreckage will save my soul; my title may allow me to discover why I am writing. No human cargo, alone and battered by the stormy sea, relishes seeing the ship sink, but that's where I am. Somehow I've got a grip on Dancing into the Deep and I've got to follow where this wild sea goes.
Illustration: pastel by Margi Lucena
---

I am delighted that you are with me and appreciate your sharing these writings friends. Thank you!
My work and writing are sponsored by Dervish Society of America (DSA), a nonprofit 501-C3 organization dedicated to the Path of embodied mysticism. DSA provides opportunities for personal development, exploratory inquiry into embodied spirituality, and community connection through practice, service, and performance. DONATIONS are tax-deductible.