Dreaming Body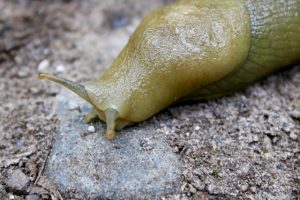 Dancemeditation is to the Body what dreaming is to the Mind.
I  would hate to never dream…I love to wake and wonder where I've been, grasping at dim air, fading figures amused at my futile attempts to catch their tail. I love the improbability of making sense of their portentous magic that flattens and dulls as I note it in my journal or recount it to a friend. Lost is the weave of one place tucked into another, actions looped and looped, tunnels of dense color, haunting fragments, timelines crossed. Dreams come while we lie still, our bodies suspended in sleep while our minds journey far and wide. What if the reverse happened?

Last week I was teaching a Dancemeditation Weekend in California. (California Dreamin'.) We were in the first part of a day-long session, having moved slowly with narrow focus for a 1 ½ hours. People were resting, sleeping deeply, no stirring or fussing, just a seamless, deep quiet. As I kept watch, I was trying to feel what to do next, casting about inside, not because I was impatient or insecure about letting quiet and rest linger but because, like the faint rumble of an as-yet-unseen airplane in the fog, I sensed the next activity approaching. And then I felt a nudge…The forest path. The slug. I remembered that I had recently been walking with my friend, Andrea, in an old growth forest in Corvallis, OR, immersed in verdure amongst giant trees coated in moss and footed by ferns. At the edge of the needled path, a fat banana slug paused. We squatted down beside him. I reached out my forefinger and gently touched his gleaming flank. He was cool and strong. He swiveled one eyestalk. I immediately pulled my hand back but felt his whole being in my fingertip. Now, several days later in another city, as people sleep around me, I feel the sensation of the banana slug in my forefinger and think maybe we can let the wonder of this creature into our bodies in this workshop—feel his thickness, heaviness, coolness, the ground, the sluggishness…

There it was, the action that had been approaching came into my mind. I woke everyone and gave the exercise. First we moved on the ground. I felt myself entering a new dimension or rather, a new dimension entered me. Here was a world that exists, a real world (not an mentally imaginary one) of topographies, tugs, touches, textures that my feet never notice as they fleetly ramble along in their shoe casings. My belly, the skin on my inner arms, my flank, the back rim of my shoulders, or the tops of my bare feet delicately touching the wool carpet, tasting its rough even-ness. My viscera's liquidity thickened into slug-like muscularity as I slowly progressed through time. I didn't cover any distance. I mostly rolled, which a slug doesn't do, but I felt the floor in a new way. I sank down. I inched and oozed, absorbed into the drag along the carpet. My bones softened, my organized layered systems melted into a chewier, simpler morsel of animal. The points of my thoughts rounded, became gelatinous rolling in the head bowl. I was a creature unlike myself.  I was in a world of incrementality and surface.
I suggested we stand and attenuate the sensorial memory of the ground as we moved, transposing into the vertical, leaning into space and air. A refreshment emerged. I was wonder filled. I was in wonderment. A deep delight, a glee inside my cells. My body in something new and irreverent. My body released from the servitude and logic which my mind loves to occupy and impose. My body dreaming.
Our body wants more than therapies, a hot bath, a massage, a comfortable chair, a walk, and a workout. It wants more than shoes and clothes and sheets. It is given these things so our minds can churn along. But what does the body really love? Really adore? The body also really loves to dream….
____________________________________________________________________________

I am delighted that you are with me and appreciate your sharing these writings friends. Thank you!
My work and writing are sponsored by Dervish Society of America (DSA), a nonprofit 501-C3 organization dedicated to the Path of embodied mysticism. DSA provides opportunities for personal development, exploratory inquiry into embodied spirituality, and community connection through practice, service, and performance. DONATIONS are tax-deductible.