Finding an Evensong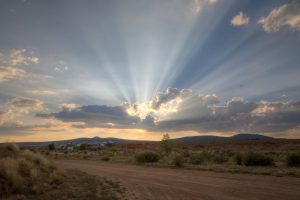 Finding an Evensong
I have a well-established morning tea time—some call this a ritual, though I prefer the term Morning Tea. I have a lovely tea set—a pot to steep actual loose tea leaves, a beautiful china cup, a silver spoon to stir in the milk and stevia. I sip and write in my journal. I write whatever I need to write; drafts of blog pieces, screeds, notations of what I accomplished yesterday, notes on what I need to do today. Morning Tea is precious to me and I allow very little, save for an early air flight, to disrupt it. When I am traveling among people who have no idea of tea, I will resort to coffee, but I try to retain the journal writing. I've had this morning sanctuary for many years and oddly, the world has not tried to take it from me. However, the evening has been erratic—weary, frustrated, hectic, full of social obligation, or simply a hunkering down, burrowed beneath appetites and blottings, trying to shrug off the mood dust of the day before escape into bed and oblivion. I need an evening ritual—though I don't like that word—to gather into myself. I've been unable to find it.

Return to Grace
At the close of this year's Summer Movement Monastery, we went around the circle and each person said something they would either like to continue or find or remember once they leave retreat and return to their regular life. I wished to come back to my daily practice which I had been without for three years. My little wish, which felt light, almost faint as the scratching of a small insect in my throat—because I sought to avoid burdening myself with obligation and so perhaps stood back from my words as I uttered them—was more a wisp of idea than a get-in-the-saddle-with-my-spurs-on utterance. Now, a month later, and with a few weeks of solitude at remote Ravenrock where, if you can't find what you are looking for inside yourself you are probably not yet meant to find, I have seen, like a Polaroid coming clear, an evening ritual. But I don't like the word ritual, so I will call this Evensong, like the old Christian church service that closes the day of worship. I never went to Evensong, but I read about it, knew about it. It holds a place in my thoughts. It is a time to put down the day's actions, whatever they have been, and come to  the present, to the setting sun, to the approaching night, to what surrounds us, and to the vibrant presentness that can blossom within.
I  look back on my luxurious Sufi years, glad to have had all day every day in the setting of gravitas and heartfelt-ness to turn toward the Infinite and remember the transitoriness of Earth time. Since then, I have lived as we all do in a world that has become astonishingly jaded. Beautifully wrought words are over-shared and over-handled and worn down, their ability to point at precious ineffability hampered. Ideals are degraded, besmirched, belittled, trivialized. I have seen more and more that this is a danger to me. It is a darkness gnawing on my life-force. I know I live in this world, but I need more time to not be of it. In this atmosphere, I need a way to close my day which returns me to grace and simplicity.

My Evensong
This is what has gathered around. I take a shower—solar camping bag shower—my skin meeting the rain water filled with sun's warmth. Then I go into the Barn and turn on music. I close my eyes and find my breath, which I lose easily in the efforts of the day, and move so I can find my body and the feel of me. Sometimes I sit and hear all the creaks and sighs of the metal roof shifting as it cools, or the clatter of a bird scuttling under the eaves. Sometimes a chanting comes. Sometimes I sink into a far away every-presentness, and sometimes I just feel more peaceful, less consternated or confused or caught up. Tonight, what is this spilling over my lips and tongue, little springs from my throat? Words. Shapes of thankfulness to those who have helped and supported and guided me. In the warm dark, I felt my heart receiving what they had given before, have given for years, but which my heart, full of inadequacy, was unable to receive. My heart remained tight and small, obdurate, impervious, and impoverished. I feel sad that I owe so many thanks to those who have given to me for so many years. I felt sad that I couldn't receive their generosity, and so my eyes were not warm and full for them. This is a regret. But in my Evensongs—and this comes more often now—I can receive everything given. The gifts are blossoming in me, like seeds in the desert waiting for the rains to come. The rains have come. The desert blooms. In the Evensong, as if lifting a velvet cover to gaze on the beauty of a treasured amulet, my heart rocks and murmurs and gently discovers the wealth that it holds and now knows. I have opened to the Infinite. Because I am willing now to hear what needs to be heard, I have honored this living on Earth.
Afterward, I eat the simple Sufi food I cooked earlier in the day—split pea soup or lentils and vegetables—which has waited patiently for me. I feel back in my skin, back in my breath now. Washed and fed, I feel cared for. It is the end of the light and the beginning of the dark. Once the dark has started, I light candles. The peaceful mood extends. Tonight the wind is wild. It sings and dances outside while the room gently flickers. Candlelight is warm, magical, timeless. It settles and slows me. I feel the safety that all creatures, great and small, know when their abode is snug as the elements cavort with abandon but not with ferocity.
___________________________________________________________________________

I am delighted that you are with me and appreciate your sharing these writings friends. Thank you!
My work and writing are sponsored by Dervish Society of America (DSA), a nonprofit 501-C3 organization dedicated to the Path of embodied mysticism. DSA provides opportunities for personal development, exploratory inquiry into embodied spirituality, and community connection through practice, service, and performance. DONATIONS are tax-deductible.