Dark December in This House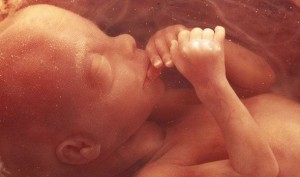 On the New England coast, my childhood December in this house was music, music, music. Two years ago, December was Dad dying. A year ago, my newly replaced hips were mending. This December, the unseasonably warm world is magical. I walk along a foggy beach or in hidden woods, fallen leaves rustling under my feet. I visit Mom at her assisted living and, curled up on her bed, our arms around one another, we smile and sing in whispers like little sisters. I light evening fires in the fireplace, clean old dust out of closets, and toss the clutter my parents got too tired to oust. Lilies and white mums draped in ivy and spewing a frond of Norfolk Pine deck the mantle. I listen to the foghorn, the boat horn, the wind splattering rain on the south facing windows. I love being inside in the storm, wrapped in the house, like being in the womb, safe, not yet born.
At one moment we began, because here we are as proof.  This is the nativity season, the time of being in darkness, slowly simmering in the blood of ourselves, warm and floating before we launch, before we encounter. December is a time to remember days, weeks, months before we were born when we were not at fault, not wrong, not careless, insensitive, inadequate, disappointing. We were blameless. I've always loved the word 'blameless'. It looks like a fresh snowbank in early daylight. It looks like a frozen lake, black and gleaming in moonlight. It looks like a night of stars that never have to account for their collisions and explosions and other violent dances that passeth all understanding.

Over Our Shoulder
The dervishes whirl, turning away, turning toward. In every rotation, there's that lamp in the corner of the room or at the doorway which flashes by again and again, a marker of one spot where turning can be known as turning away and toward. Here it comes, there it goes. Otherwise the dervishes keep going and going, no beginning and no end. That's how we think we are until we remember, at a season like this, that we began.
This is the time which we've had and have yet are rarely aware of until, long after, we look back over our shoulder to see when and where a project, a love, a life started. The week before winter solstice—now we realize with our hindsight and wisdom—is for savoring the last moments of our mother, of oxygenation, nutrition, and being carried in her drum. These are the last moments before light calls us out into itself. Our last moments of not knowing, not being obligated. Of perfect invisibility and human communion without a gulf of space and a portcullis of skin between one body in another.
________________________________________________________________________________

I am delighted that you are with me and appreciate your sharing these writings friends. Thank you!
My work and writing are sponsored by Dervish Society of America (DSA), a nonprofit 501-C3 organization dedicated to the Path of embodied mysticism. DSA provides opportunities for personal development, exploratory inquiry into embodied spirituality, and community connection through practice, service, and performance. DONATIONS are tax-deductible.