Spiritual Nostalgia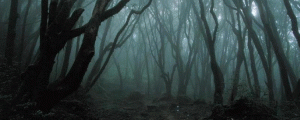 Outside the march of wide-eyed windows hovered a soft, gray dove of a day. People swathed in loose garb pooled on clumps of blankets. I knew them well. Seekers. Those with a faint curiosity rarely curve into my orbit. Seekers, often not understanding why they have driven or flown exhausting distances, come to struggle with frustrations that have been brewing for months or years. They settle on the pale wood floor which is harder and less reassuring than their comfortable couch at home, a home which may not feel like home anymore because obligations have filled every corner and pushed their souls out onto the back porch.
Seekers, crusted in glue and dark dust, huddled and hoped, consciously or unconsciously, that the familiar practices could magically erase fatigue and numbness, heartache and heartbreak. They hoped, because such magic had happened before, that their difficulties would dissolve without facing the difficulty, even without putting energy and attention which they could barely muster into the remedy. Remedy. An elixir of chanting, slow movement, Whirling. A potion. They could barely look at the illness within, the knots of circumstance that seem to siphon off their air. They had come to get away and hoped for a cure.
They might have just enough energy to drag their limbs through the field of music. What a surprise to not bound and leap like a young puppy. It all feels different. They are different. The nostalgia for being the younger, freer self riddled with fantasy and idealism is a betrayal because the first thing any of us sees when we close our eyes and look inside as we have for years and years is that we are nostalgic. We know how charming the closed door of nostalgia is, and how it always turns up when we are looking for the real door. We know well that moment of despair.

Exhaustion
Seekers breathed and moved, lay down, slept. They dragged themselves to sitting, chanted, then slid into sleep again and snored the rumbling thunder of desperate exhaustion. I'd never heard anything like it. It was alarming, how tired everyone was. What kind of world tracked coal miner dust across the roadways into that room? I hadn't seen many in this group in years. We picked up where we left off yet there has been a hiatus on the spiritual plane, not because the spiritual plane slides backwards or compresses or ceases in any way but because without time spent in quietude with the self, our habituality thickens and clogs. Like scar tissue, the way we manage stress builds and builds, forming tighter, denser layers that must be hacked through with the machete of attention.
They swallowed the whirling, chanting, and slow movement like a bitter Amazonian concoction that rousts poison out of one's spiritual system. It is hard. It works. But it doesn't mean we won't notice the purge, that we won't feel the violence and intensity of what we have been avoiding. By the end of the second day, the snoring was softer. Most people were able to sit or stand and do the exercises, then sink into a quiet, deep, less-troubled slumber. On the third morning, faces were brighter, less drawn, laughter bubbled, and we could focus on subtlety and the intuitive arrival of adventures in consciousness, the Path coming up under our feet, winnowing and weeding and opening and casting off and transforming.  I felt relieved at this baraka.

Transformation
I am fond of saying of the Whirling, that we turn toward and we turn away. It is possible to turn toward with part of the self while stubbornly keeping one's eyes squeezed shut, or to be backing toward rather than facing toward. It is also possible to turn away crying and bemoaning what we are jettisoning. But what if we turn toward with body and soul, heart and mind, eyes wide, facing straight into the maelstrom of self-knowledge and consciousness? What if we long for our evolution? Not to be better, not to impress the world or anyone in the world, not to hope for recognition (which is a suicidal act of giving our precious power to others), not to humiliate ourselves. What if we long and turn toward, heart and soul, because nothing is more beautiful or more satisfying? If we stay in our experience without maneuvering it, nor inflating it, not avoiding it, or freezing it, not in expectation for salvation nor blame for our deadness, stagnation, abandonment, burden, disappointment, obstruction, if we can stay with the sensation of experience, and the sensation beneath the sensation of experience, and burrow into the origin of all sensation because sensation is life, not knowing how 'it' is or what 'it' will be or who we are or what we are, well then…what marvels might softly steal upon us.
We may perceive—-though we must not expect or plan or jump ahead—a transformation. We may not really see it at first, like the tiny furry animal darting at the edge of vision across the rock, that magic creature fully alive which, when later we know how to better see, will stop right in front of us to bask in the sun, its tail flicking swift and sweet, a little scrivener marking love's motion our heart.
________________________________________________________________________

I am delighted that you are with me and appreciate your sharing these writings friends. Thank you!
My work and writing are sponsored by Dervish Society of America (DSA), a nonprofit 501-C3 organization dedicated to the Path of embodied mysticism. DSA provides opportunities for personal development, exploratory inquiry into embodied spirituality, and community connection through practice, service, and performance. DONATIONS are tax-deductible.