Confessions Week 5: The Fall of Flow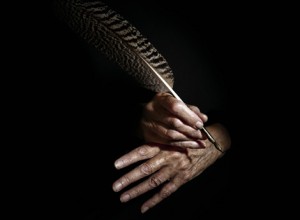 What if you had no job, no school, what would you do? At Ravenrock where society doesn't remind me of its mania, I construct a few rituals to keep me on even keel. Morning tea. Late afternoon meal and washing up. These frame what is otherwise an organic flow. I have creative and household projects lined-up as sanity guideposts in case I become overwhelmed with aimlessness and the terror of irrelevance, moody bluesy-ness that can disrupt my peace. But always in the front of my heart is the Fall of Flow.

One autumn at Sufi camp — this was in the late 80s — from some organic unfolding, I let go of all my internal scripts. I call it the Fall of Flow. It came at the tail end of  2 1/2 months of  24/7 sustained meditative Sufi practices. I didn't anticipate. I wasn't driven or haunted. I didn't dwell on remembered inculcated criticism. I didn't move in scripts. I ate, slept, read, walked, cooked, showered, lived. I felt utterly alive. I was liberated. Without ambition and guilt, the topography of the self was amazingly pristine.
Being in this condition was neither a decision nor a given achievement. In my Sufi training, I inhabited many uncharted inner terraines. That is what our Sufi community did. Who could say where we were inside ourselves? It was unmarked, magical, formless, enormous, quantum, new and new and new. Once I grew familiar with the continuum of newness, I eased my grip on needing nameable goals. The word 'explore' sufficed. The Fall of Flow was a gold mine. I had never experienced it, but I knew it was precious.  Sufis call it Radhi — contentment. I was without question the most consonant I've ever been and I recall with reverence the effulgence of quiet grace. This is rarely achieved. Perhaps it isn't sought.
I think we all imagine we will feel this way in old age or on our deathbed, but I very much doubt it. From what I've observed, aging and dying are fraught and strenuous. They are rarely peaceful or easy. We will all struggle with the terror of losing our wits and body function.  Many of us will be in pain and frustrated with dependence and probable indignities. The losses during dying are a shock. We cannot escape them, any of us. I have no illusions that I'll be busy as I near the end of my life.  So now, while I am able, I will pursue the Fall of Flow. The Snow of Flow. The Wind of Flow.
_______________________________________________________________________________

I am delighted that you are with me and appreciate your sharing these writings friends. Thank you!
My work and writing are sponsored by Dervish Society of America (DSA), a nonprofit 501-C3 organization dedicated to the Path of embodied mysticism. DSA provides opportunities for personal development, exploratory inquiry into embodied spirituality, and community connection through practice, service, and performance. DONATIONS are tax-deductible.