Confessions Week 4 – Relax and Be Profound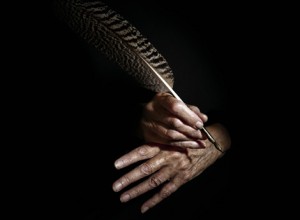 I ruminate loosely on illness and art because I burst with creativity after months of stillness, immobility, compression. For me there is no difference between art and mysticism; they are the faces of one another. 
Last night, at dinner, my cousin told me I am profound. A great compliment. I didn't feel bashful, however. No, I relaxed. I think this is true and it helped to hear it. This is who I am. Relax and be profound. 
What seeps up from our essence, suffuses our capillaries to rumble throughout our talents and manifest in day-to-day satisfactions? For me, the wanderlust of a seeking soul. I have a wonderful life for this…All of it. Including illness.

Gifts of Illness
In her essay 'On Being Ill' (which appeared in T. S. Eliot's The Criterion in January, 1926) Virginia Woolf seeks to establish illness as a serious subject of literature along the lines of love, jealousy and battle.
"Considering how common illness is, how tremendous the spiritual change that it brings, how astonishing, when the lights of health go down, the undiscovered countries that are then disclosed, what wastes and deserts of the soul a slight attack of influenza brings to light…it becomes strange indeed that illness has not taken its place with love, battle, and jealousy among the prime themes of literature. Novels, one would have thought, would have been devoted to influenza; epic poems to typhoid; odes to pneumonia, lyrics to toothache. But no; … literature does its best to maintain that its concern is with the mind; that the body is a sheet of plain glass through which the soul looks straight and clear."
In response to this, a friend tells me of her 20-year imprisonment in crippling pain. She is anguished. I feel such sadness at her pain, but also at her imprisonment. How can torment have some purpose and meaning beyond the suffering of it? I don't refer to causality or rationalization, but to the entering of our existence and of gifts, both beautiful and terrible. I thought of French composer Oliver Messiaen's 'Quartet for the End of Time.' During World War II, Messiaen was captured by Nazi forces and taken to Stalag VIII-A where he met a violinist, a cellist and a clarinetist among his fellow prisoners. He wrote 'The Quartet for the End of Time' for them which was first performed in January 1941 to an audience of prisoners and prison guards, with the composer playing a poorly maintained upright piano in freezing conditions. The miseries of a frigid Nazi prison camp gave birth to one of 20th-century European classical music's acknowledged masterpieces. It doesn't matter that it is a masterpiece, only that helped him survive. Some of us are given the broken instruments of Messaien's 'Quartet for the End of Time' — poverty, war, upheaval, abuse, neglect, insult, pain. Those who manage to transmute horror are extraordinary but they are also survivalists. Art may help endure the wasteland, not by distraction but by utilization and valuing and making meaning.

Calling
Art was highest for my father. As a young man attending Eastman School of Music, he discovered he could not play fast enough; he'd never have a career in music. Reluctantly he relinquished this passion. Science with his fallback and though he loved science, he thought it was a bit shallow. Then he had a daughter bursting with artistic gifts. I was allowed and encouraged to pursue it all, and he was overjoyed that I became a professional artist, succeeded at it, lived it. I'm not sure he understood my mysticism, but he trusted me and my seeking.
Stages and lighting and tuxedoed musicians. Audiences hidden in the dark. In the light, legs whipping and attacking, muscles rolling beneath sweating skin, dancers twined, darting, sheering a leap over another's bent knee, catching linked arms, letting go on the beat, on the beat, hovering and sinking, legato…Then Sufi Camp and transcendent belly dance in the rain of glass beads and beats. Dissolving and radiating. There was injury. There was cultishness. There was sacrifice of stability. The magic always disappearing after the heart had been splayed.
And now my hips — bright metal in a coat of dark meat, hunt for their motion. They determine everything and stop nothing. I'm in the wanderlust, climbing sinking toward the pure crystalline firewater in me. Relax be and profound.
_______________________________________________________________________________

I am delighted that you are with me and appreciate your sharing these writings friends. Thank you!
My work and writing are sponsored by Dervish Society of America (DSA), a nonprofit 501-C3 organization dedicated to the Path of embodied mysticism. DSA provides opportunities for personal development, exploratory inquiry into embodied spirituality, and community connection through practice, service, and performance. DONATIONS are tax-deductible.