Confessions Week 2 – Creative Childhood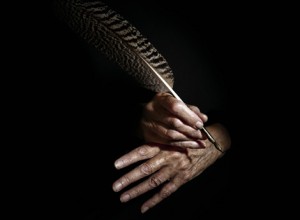 I use the word 'confession' not for its connotation of sin but rather of disclosure–self-disclosure.  I write to know what I think and feel, to hear myself, sometimes to reveal myself to myself. This week I have been remembering a lot. Part of taking stock in this time of enormous reconsideration before stepping forward.
Painting
I painted yesterday—a little oil rendition of a selfie I took this past winter in the upstairs hall. The selfie is rather elegant while the painting is curious and 'not like'. I lengthened the hair, made my skin shadows bruise-purple, one wall a geranium red and the other textured gray like papercrete. Gone are the hallway's 30's large-flowered wallpaper and polite off-white wood framing.  I made my eyes too blue. Everything can be mutated so easily.
It was freeing, this reinvention of space and self. I am the model, but the model is less significant then the mood of the painting, the feeling she conveys. My face is the subject, yet I am not an object. I have this power — to be the one making a version of myself. I explore not just my identity but my worldview using my own body, not in sensation as I have for years, which is intensely myopic, but in this visual process, as an element in a composition. A woman in a room.
It's good to paint. And this a good painting. How did I learn this? From my grandmother. She painted so well. This has lead to musing on what formed me, on family life…

I Remember…
Cast & settings:
Gram & Pop — my maternal grandparents
Candlewood — my maternal grandparents' house
Grandmother & Grandfather — my paternal grandparents
Double Mills — my paternal grandparents' house
Woods Hole — my childhood hometown
Ganymede — my father's 36' wooden sailboat

Yesterday was chilly. It took me all day to work up to a walk across the Church of the Messiah cemetery, stopping to do a little dance on Dad's grave, and beside Aunt Pat and Great Grandma, then up the hill to Gram and Pop. The wild wind, lilac scented! After by the waves crashing on Nobska Beach.
I remembered walking and sketching with Grandmother and Grandfather in Rouen and Bruges, in the Scottish Highlands, and on Chincoteague Island. Learning, when we inked in the pencil sketches of what we were seeing, to create shadows of the curved hills and domes with crosshatching.
I remembered playing Purcell's 'Faerie Queen Suite' after dinner at Double Mills, Aunt Betsy, Grandfather and me on the recorders, Cousin Deborah on oboe, Dad and Grandfather on violins, Uncle Don on cello, and Mom on the piano. Cacophony and hilarity and chunks of out-of-tune harmonization. Grandmother halting us all when dissonance overtook. "Ed! " she scolding my grandfather, "What are you doing?!" and Grandfather, with a show of dignity resting the butt of his violin on his knee, sitting straight in his tweed jacket with a teeny tiny naughty smile as if to say, "I won't deign to defend myself."  And Grandmother, very put upon, "Let's start at bar 84, " to her ragtag ensemble and all of us relaunching, badly,  with gusto. Heavenly!
I remembered baking apple pies from scratch with Gram at Candlewood after my dad left the head open on Ganymede and she nearly sank and the Coast Guard rescued her, bailed her out, and the pies were thank you. I remembered taking turns beating the beaten biscuits before dinner by the fire.
I remembered winter canoeing in the Sandwich marshes in the canoe my father built in the garage and roped to the roof of the car. I remembered that he took us every weekend on exploratory woods walks down new paths — "Oh! Let's go there!" pointing to a break in the underbrush by the road, not much concerned with whether we were trespassing. I remembered ocean sailing in cold weather, warm weather, light winds, and frighteningly heavy winds, anchoring in new harborages. Digging clams. Fishing off the side.
I remembered reading out loud: on cruises up the Atlantic coast in Ganymede's cabin before sleep, Damon Runyan stories to the smell of kerosene lantern; several winter weeks by the fire working our way through 'Kidnapped' and 'Treasure Island', passing the book around and around each reading out a page until dinner was ready; the newspaper in Double Mills parlor — was it after breakfast? Before tea?
I remember family life as a partaking of and participation in art, as exploring and savoring nature together, as a place to discuss abstract topics as well as mull over the day-to-day issues. Family life was collegial, active, creative. As well, we each had our moments of privacy, our own friends and passions. I remember family life is a time of richness and balance.

Still Recovering
I've stopped publicly chronicling my recovery. Why would I bother to share? What do I hope for? A little good company, I suppose… The process of recovery is lonely. But painting helps. Painting a self-portrait, reflecting myself back, visually being with myself is a good thing, because I feel invisible…
Watching the show' Chasing Life', the saga of the cancer girl, becomes increasingly surreal as her rounds of chemo (and surgery for her cancer boyfriend who just spent four months in a coma) don't diminish their skin patina or muscle tone. This is a problem when dramatizing debility. In reality, people get fat and pasty and flaccid and shapeless. They don't glow. They don't look attractively anorexic. Not to say illness doesn't have moments of beauty, but in general it is unsettling. The person looks uneven, pain and incapacity occupying them in surprising ways. The best scenes of the show for me are the cancer support group because the actors are given good lines about the disjunct experience of illness and the difficulty of living around normal people. The effort it takes to rise to occasions, to keep up; the despair they feel with the lack of empathy from healthy people, who aren't bad people, only ignorant, so they can't even be angry at them. The cancer group is about the comfort of being with others who understand.
Several days ago, when I walked two hours up the bike path to the break leading to the beach, sat on the stones and watched the ducks dive for fish and the cormorants skim above waffling water, water so clear and chuckly in the faint breeze under blue sky, then I walked back, I had to rest and nap the remainder of the day. The steps themselves had pain, were irregular. I know I look normal to others, but I am just 'passing' for normal.
Of course I have triumphs. I have the triumph of being able to sit through a meal at a restaurant. I may ache and wish I could stand up, but can get through the time without doing so, because people take a person's standing up as a cue to end a train of thought, or the entire meal, then I have to say no no and explain that I just need to stand for a moment which turns the focus to talk of my hips which I'm tired of, because others are getting a little impatient with me. (Aren't you fine yet! You should suck it up. You know, people who just push through get better more quickly. Yes, an idiot actually said that to me…) To avoid that, I just sit through the aching, but I can finally do it without wishing I hadn't. I have the triumph of taking a walk in the woods with a friend, chatting while hiding how much I concentrate on my steps. Others are comfortable around me, but I'm not yet comfortable around them.
Lots of people live like this. Holding secrets. Really, most of us live like this…
_______________________________________________________________________________

I am delighted that you are with me and appreciate your sharing these writings friends. Thank you!
My work and writing are sponsored by Dervish Society of America (DSA), a nonprofit 501-C3 organization dedicated to the Path of embodied mysticism. DSA provides opportunities for personal development, exploratory inquiry into embodied spirituality, and community connection through practice, service, and performance. DONATIONS are tax-deductible.