Hips Progress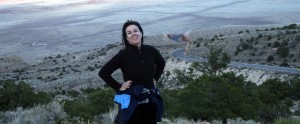 I've collected six months of Facebook posts documenting the mending process following Total Hip replacement surgery. My first surgery was on July 7th replacing the left hip. Surgery #2 on the right side was on September 8th. The posts often celebrate milestones. I haven't filled this writing out yet. It is really just notes, but they give a sense of how many small bits need to be recovered and how long that can take.
MONTH ONE
July 7
Surgery went fine. 
Been given all sorts of pain meds. And green jello! 
Very sleepy. 
Ric is right by me reading 'Siddartha'.
July 20
Two advances:
- Was able to roll onto my stomach. Oh that felt fabulous!
- Took a shower by myself.  Oh that felt fabulous!

MONTH TWO
August 15
I realize I am eating and reading in a very similar, intent way. I only eat what strengthens me–organic meat, organic salad, organic fruit. I read amazing configurations of words that move me into wider, richer places. If food or words waste me, I don't do them. There is nothing unhappy about mending and healing. Getting better, not worse.
August 25
Hurray!!! Amazing day! In frustration, I put one crutch down so I could carry a plate from kitchen counter to the table, and OMG, I WALKED on my NEW HIP!!! A full unaided step. And then a few more. I can feel swelling in there but no pain, no uncertainty. All day since I kept checking with a few unaided steps and it is still good. My PT, Eilene, had me try this last week. It felt terrible. I'd work on it a bit every day but it didn't seem to improve. Then today it just happened. The hip said yes.
Just in time to give me confidence for #2.
August 28
Spent yesterday with surgeon and anesthesia team in Boston, preparing. I think the anesthesia can be less bumpy this time. (I am definitely going to request those heated blankets for the operating room while they give me the spinal! I was frozen last time.)
–  Peter Wing Healey: Now I was totally out for the spinal…. hmmm. They said "roll over on your side" and the next thing I remember is waking up in the recovery room.
– Dunya:  I was awake for the spinal so I could let them know when my legs were numb. Then they gave me the sleeping stuff. But the OR was very cold so I want blankets to stay warm until I'm out.
– Nabila Nazem: "Transformation" it is ultimately, but it's certainly an ordeal to get though! Good luck!
– Dunya: Transformation usually involves some ordeal.

MONTH THREE
September 13
Home.
Where I'm happy like I haven't been in years because the razors in my hips are gone, but also crying because I've been so frightened and overwhelmed for months but didn't dare feel what my life would have been without these surgeries. 
It's a different happiness…
September 19
My friend, Stephanie Rudloe, has been here for a few days helping me, cooking the most delicious food for us! (I can manage basic self-care, but cooking and cleaning up would be too much.) We're having good talks, enjoying tea & reading on the deck, woods & beach walks for S. while I ice & rest & do my exercises & rest some more. (This gives Ric time off do he can get work done in NJ.)
September 19
A lot of excitement and happiness in my day. Two weeks out of surgery, pain-free, I took a walk down the street, yes with crutches, but not leaning heavily. More for steadiness. Eileen PT has me training my legs into the best alignment I've ever known. The low back and sacrum injuries I had for 8 years are gone. They were referred pain from my hip sockets. I have a completely new body from L1 to my knees. This is so great!!!!!!
Walking. Yes for months I've watched people walking and thought, from wherever I was sitting, how fortunate they all were, and all so unconscious of their wonderful freedom. For most of us, walking, like breathing, is the lavish gift of being alive…
My PT days are the best! Working out with a trainer.
Today:
– walk down & up a gentle hill (with supports); harder than it looked
- maneuver into the driver seat of a stupidly low (but only available) car, though I won't be allowed to drive until off my low evening dose of the narcotics. (when stuff aches and can keep me awake)
– excited to add some horizontal isometrics that are part of my Rocking Series. Old and new worlds begin to intertwine!
– was finally allowed to stretch my spine up away from pelvis today. Hurray!
PT Eilene held me back from most of my refined movement practices, no matter how small and seemingly harmless. Instead I've worked to build a wall of muscle around the joints. Tight. Short. No elongation or rotation. That'll continue for the rest of my life but now we start on combination challenges—doing this AND that simultaneously. Can't wait until I'm struggling to sit/stand on a ball doing movements. A few months from now.
I am so happy in my new life. I love my new hips.

MONTH FOUR
October 10
It was a reunion party in Dr. Kwon's waiting room today—3 of the 4 people on his Sept. 8th operating table were in for our follow-ups. We are all fairly young, athletic, gorgeous of course. The Charlie's Angels of arthroplasty!
I gave Dr. Kwon an orchid and he seemed really pleased. Yay!
I can walk around without supports now. This is a modern medical miracle.
October 25
Today I drove with my new legs and walked around Woods Hole village. Heavenly!!!
October 31
After yesterday's first outpatient PT (with Suzanne, my new coach–you'd never change dance teachers as often as our medical system runs us through different PTs who, again and again, have to learn your story.) I am in new ballgame, and so sore today. My new routine includes BEING ON THE FLOOR! Yay!!!!!! And STRETCHING! I'm using my long silk veil, looping it around my legs this way and that. I have missed my veil. She's so beautiful.
MONTH FIVE
November 6
PT: Sidestepping along a railing threw me for a loop. I've been building those muscles sitting and lying on the bed, but being up on my legs, engaging with gravity, was a huge jump in effort. Surprised me!
Suzanne, PT viewed my Online Course videos. We will incorporate parts of that movement into my rehab, hunting for small segments of a large movement, building strength & stability in that close range, then folding it into the larger sweep of motion. I REALLY APPRECIATE this custom attention to my world. (Of course continue with regular protocol.)
– Carol Skolnik: That's awesome. You'll be whirling in no time!
– Dunya: Carol, whirling is actually a big question because it requires repeated torquing–treacherous for me at least for a good long while. But I know you meant that as the idea of return to what was.
November 10
Ahhhhh! Sitting at a sidewalk table in late day light, eating a pumpkin square. Then walking wherever my legs would like to go…
I have sore muscles and aching in the evening, probably from swelling. My walks are very short BUT they happen. I still don't look normal as I walk. A bit stilted. PTs tell me not to worry. That'll change soon. The main thing is I re-enter the world of bipedalism. What a FANTASTIC thing to be bipedal, With hands and opposable digits.
November 10
I spent all day outdoors, a good part of it at Chappaquoit Beach. Lots of other folks with their dogs had the same idea. We were all savoring the mild day before an approaching cold spell.
I relish my return to mobility but it isn't instant or straightforward. It is arduous. My body is weak, stiff, and little pinches and twinges in my hips worry me. Getting back in shape has never been fun, ever. This is a big huge 'getting it back.' This time with tuning fork hips.
November 20
Slog through PT. In the pool these past two weeks which sounds like more fun than it is. No swimming, just walking or bicycling the legs against resistance. I complain to my PT that this is taking FOREVER. She nods at my frustration and goes back to restraining me from all the things I'd like to do which would not be a good idea for me yet.
It turns out I have to learn to walk again. Not exactly a baby, but new, totally different hip sockets means learning to walk again.
My movements from waist up and knee down are exactly as they were, thankfully!!!!!!
I finally take a bath in the clawfoot. Hurray BUT though getting in and out was okay, sitting in the nice warm water was a surprise. There was the dreaded 90degree angle, so I had to remember not to stretch too far. (To turn off the faucet, or catch that wash cloth that floated away…) Not exactly a zone out. Grrrrrrrrrrr.
– Teresa Hawkes: Be patient with this slow process. Your body is growing around and integrating inorganic components. A very tall order for the organic being that is your body. Hug it. Love its incredible resilience in the face of such an insult.
– Dee Ritchie: Sorry, but I got a giggle from the "non-zone-out"… laughed out loud, actually. I have such a vivid picture of you watching that washcloth floating through the bubbles, trying to escape your desperate thrashings, and you helpless to retrieve it. It's hilarious.
– Dunya: Of course patient! she says impatiently. You try to be this patient! Patience of a F—ING saint! I'm telling you…but no, no telling, 'sharing' is plenty. You get the picture I'm sure.
LOL right! The tub. The seat of forgetfulness shanghaied by effing 'pay attention-ness'! It's really too much.
I swear to god, that washcloth. I got a shock right up my sciatic. NOW I have a little stick–a back scratcher, to be specific-—to fetch. You know, solutions.
– Lassie Rathbone (friend, not my PT but a PT): This is the hardest part, you are feeling better and can do so much more but you are not fully healed and you are sick of the whole fucking thing. It will pass but in its own time
– Dunya: Lassie, I love you!!!!!
– Michael Farris: Aging has its own grace.
– Dunya:  Aging? Grace? I'm done with grace; spent enough energy on being full of grace and graceful, etc. And my situation is about birth defect and surgery. Those are my current topics. Michael, I can't focus on all the other aging, which we all have all the time, those continual tiny losses, because it's a bunch of subtle detail compared to the ravages and explosive loss of surgery.

MONTH SIX
December 1
Hips Update. Walking outside. Not exactly 'walks' as in 'take a walk' which implies going steadily along for a while. I go along for about one minute, focusing intently on where and how I step, then stop to let my muscles unseize and rest. At the beach or in the woods this is quite pleasant, even if the peripatetic progress is without choice. Acquiring strength, endurance, stability as well as learning an entirely new biomechanical stride takes time.
And there is pain. Not razor blades in the hip socket but soreness, fatigue, spasm, aches. 
And there is Tylenol and magnesium.
I went into my father's favorite haunt yesterday—a curio shop—and chatted with Jacqueline, the owner, who not only remembers my father but also what I bought him last year, his final year, for a birthday gift. In the course of the conversation, she said she'd had a hip replaced a few years back. She's just fine now. I departed with a sweet brass tray and comfort from another veteran.
December 16
Hips, super happy day. (Feels so amazing to write THAT after a year.) I danced for my PT yesterday—just a little 5′ boogie—so she could check that I'm not courting trouble. I got the total go ahead to bounce and undulate, both very hip intensive movements, and I think I made her day since she doesn't get to see dancing in her office very often, especially MY dancing, which I will no longer be shy to say, is returning to its fucking awesomeness. Yes it is. On bionics.
Also, after speaking with always amazing Mary Bond, I practiced rolling with my PT spotting me (her hand hovering under my top leg as I rolled side in case, as the leg crossed over centerline, I felt pain or any grinchy thing, which I didn't) and it was excellent! Because rolling is a very important movement. Almost as important as walking. In fact, it is the walking of lying down. If you want to get from one side of the room to the other while lying down, how will you do that? You'll roll. It made me nuts to not have that movement. But now I do.
Yesterday was also my first time on the stationary bike. Even with no resistance, I could only do 45 seconds. As I left the gym, I felt the complete iliopsoas in bright light, especially the iliacus. It was intense. That's how this is—a long way to go.
December 18
Hips with Richard Miccio. 
Ric arrived late last night. We sat, catching up, he drinking a small glass of something and me chugging a flagon of water. After a bit, we got up and danced to the Cheiftans, setting towards and away (for my ECD friends) holding first R hand in L, then vice versa, giving weight. I made him do this with me again and again because I couldn't believe the joy exploding in me.
So I can shift weight and bounce on planted feet, but nimble tripping across space, feet adroitly coming beneath as one glides or hurtles is not yet happening. I don't have speed and strength to do the fall-and-catch that is the natural process in 'every step we take , every move we make'. But I can mince around my 2-ft-square patch of ground in delicate quantities.
The experience of legs in rhythm is far more ebullient than I could have predicted. I had been thinking that all I needed from these surgeries was to walk freely across the land. But getting back the music, the stomp, the trot, the bounce and bound is to unleash the fire in my heart.
December 23
Winter hips.
So I am halfway through rehab. The bones and soft tissues on both sides are sturdy again and the inflammation probably down but who can really tell? It's way inside.
NOW the rehab story is pretty interesting. When you rehab two hips at once, you don't have one healthy one to re-teach the surgical one how to move. Both my hips are trying, at different rates, to figure out how to move, and moving is not simply a matter of strengthening a few muscles. You can't just do a few exercises in a few directions and be back to what you were before. —>
I am in the midst of this:
- Doing hip articulation lying down (prone & supine), sitting, and standing (the three basic relationships to gravity)
- in every rotational direction (0% to %45 so far) in every increment, shifting weight and balancing in every increment
- As well, and this is the interesting part at different tempi because we have slow twitch muscle fibers and fast twitch ones. For a year, my fast twitch fibers have been dormant. I have to activate them in isolation first, then integrate them into a flow of motion.
The absence of fast twitch fibers has been the most dissonant experience. I'd be moving through space, just walking from here to there, feeling pretty normal, try to walk faster (the way you do when you cross the street and a car is coming toward you) and suddenly get conniptive and have my legs seize up. They weren't weak, but because the fast twitch fibers were asleep the movement process shut down for a moment. (Luckily I wasn't crossing the street.) My PT works with me in the pool now, changing tempi and direction with the motion and the fast twitchers are coming back.
Often improvement is this ferreting out of exactly what is missing, then addressing it very specifically. I can't be vague and global with my movement. I find it fascinating, exciting, challenging, and because of my ballet dancer background, I can focus on minutiae and chase it down with gusto.
Ultimately, though I don't feel the prostheses in me, they are not the same instruments as my original hip sockets. My old identity was to have an extreme range of motion. But unstable. These bionics are structured to be the opposite. (When I see my surgeon in January I have much more specific questions about the capacity of the implants.)
What interests me is my sense of self–an identity–which expects to experience time and space as before but does not. My new orientation in space is still developing. We imagine identity is how we look and think. It is also how the world looks and feels as we pass through it.

MONTH SEVEN
January 6
Hips: Four months after surgery #2, I am finally in a refine-and-strengthen phase. I function in daily life now–walk, ascend and descend stairs schlepping a sack of laundry, vacuum, mop, and dust with all its bending and craning, climb in and out of the bathtub. Often I look dorky and uneven but I don't feel unstable. Because I am a dancer, and I don't think I will need to alter this, what I now reach for is smooth, speedy, accurate capacity. As well as more strength.
One of the most magical shifts concerned something the marvelous Mary Bond taught me. My issue was hip flexors that didn't seem to strengthen or when strong didn't seem to produce a smooth gait. I needed more core strength. Of course we (my PT & I) went after the tranversus. It was better but I still tended to lurch or suddenly lose balance. I finally remembered Mary telling me to initiate access the tranversus through the the pelvic floor. Bingo! In two days my gait evened out, and for the first time I felt full stride cycles of reaching out, taking weight, pushing off, releasing without small deviations. Thank you, Mary!
So this translates into the more detailed process of dancing with all its swift weight shifts. With core stability, I can actually make those shifts in time to the music, in different directions using more subtle dynamic and spatial range than functional movement requires. I still have a lot ahead of me. It takes time and persistence.
_____________________________________________________________________

I am delighted that you are with me and appreciate your sharing these writings friends. Thank you!
My work and writing are sponsored by Dervish Society of America (DSA), a nonprofit 501-C3 organization dedicated to the Path of embodied mysticism. DSA provides opportunities for personal development, exploratory inquiry into embodied spirituality, and community connection through practice, service, and performance. DONATIONS are tax-deductible.