Heart into Heart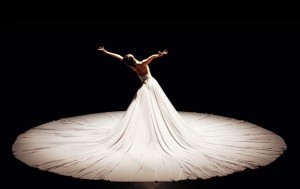 Permission
Over this summer I was forced to not contribute to 'society', because I couldn't.  I had permission from all the world and from myself to survive surgery, to rest, to mend, and to stop feeling that I ought to do anything else. Of course, this tribulation has had quite an effect on me. As I gradually depart from that invalid condition, questions bubble up: What to do next? Who am I now? Should I reflexively return to who I was before, or am I no longer that person?
Shocks of impulse to 'get going' once again, to set things—that is, my work—in motion flood me. And I feel uneasy. The staleness in it. Habitual. They are what they have always been but instead of feeling comfortable and comforted, I stumble, hesitate, choke. A miasma clouds my heart, slows me to stillness; the impulses are not from Knowing or Certainty. If I press forward, am I pushing ahead of the Moment, missing a crucial opening in myself?


Pausing
We are raised in a culture of pushing and grasping. Those rules live deep inside, resulting in drives and actions. We all hoist them, heave under them—heavy with virtue.
David Whyte writes so beautifully about non-action, as well as the habit of what he calls putting the world right.  "Rest…is the conversation between what we love to do and how we love to be. Rest is not stasis but the essence of giving and receiving. Rest is an act of remembering, imaginatively and intellectually, but also physiologically and physically… To rest is to give up on worrying and fretting and the sense that there is something wrong with the world unless we put it right; to rest is to fall back, literally or figuratively from outer targets, not even to a sense of inner accomplishment or an imagined state of attained stillness…"*

Grasping
Until my hips crashed, the old bones dug out of me, I was entangled. Afterward, because I stopped, because I was forced to stop, stop, stop, stop in all possible tracks for longer than I have ever stopped—because of that my body turns to my dense, crammed head and makes me listen more deeply than I could ever listened before. What has all my, or anyone's, contributing been about? Contributing is so often a deleterious and delusional impulse to control one's world. To be seen as good. To get away from chasms that yawn suddenly right where one was about to step. We so hate to fall. Even more, we hate to be falling. But we will. Something, someone, somehow will rip away our ground, and grasping does not stop this.
If my urge to get busy is not right, then what is? I don't know yet and I don't want to make it up. I stand once again on two legs. They step strongly, if a bit awkwardly. I seem unable to walk back into blind, tired futility, so I walk from my heart into my heart.
Fresh Wisdom
Wait for it. It is coming—the next stroke on the canvas of time.
Walk from your heart into your heart.
*Excerpted from 'REST' From the upcoming book of essays CONSOLATIONS: The Solace, Nourishment and Underlying Meaning of Everyday Words by David Whyte
_____________________________________________________________________

I am delighted that you are with me and appreciate your sharing these writings friends. Thank you!
My work and writing are sponsored by Dervish Society of America (DSA), a nonprofit 501-C3 organization dedicated to the Path of embodied mysticism. DSA provides opportunities for personal development, exploratory inquiry into embodied spirituality, and community connection through practice, service, and performance. DONATIONS are tax-deductible.