My Hips Can't Heal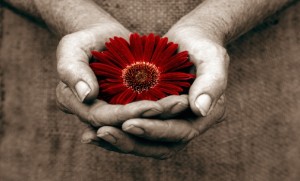 I lean forward, my feet tucked under me, slightly suspended as my arms press down on the armchair arms. My iliotibial band glows gold with streaks of iridescent peacock blue. The chair bottom falls away. I hang over a chasm. A river crashes through the gorge far below, its roar faint I am so far up. I grip my legs to me but they grow heavy and slowly unfold, and hang down, and now I know that they hang by the merest thread from the sockets. The threads will break soon. My legs will fall and smash on the rocks jagging up through the churning white water.
Now a strange thing happens…My femurs slip gently out of the acetabula, and drift up to hover near my ears. This is where they would like to tuck themselves. The river racket fades. The gorge fades. Space fades. The femurs could whisper in my ears, the round bones brushing my eardrums. They could be privy to my head, my thoughts, wise counselors murmuring in the queen's ear. They could walk my head around at hip level so my eyes could know another worldview…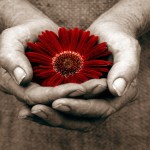 Dr. Brown
Since viewing my MRI and X-ray, the medical people have hemmed and hawed, not giving me the scoop, instead verbally obfuscating while wearing guarded countenances. Until Dr. Brown, the pain specialist. He walks in wearing a pressed shirt and a sharp, clean haircut. That's who he is. And he says it like it is. "Congenital dysplasia. This is how you were born. Your hips are now severely degenerated and won't heal."
I ask a lot of detailed questions. "Do I have bursitis pain? Tendonitis pain? What actually hurts?" This is bargaining. I cling to the position that I am so knowledgeable and so connected to my body that maybe, unlike most civilians, I can tease out the little stabs and aches and washes of nauseating nerviness and somehow influence these soft tissues to mend so that my overall pain quotient becomes tolerable. Maybe I can keep my bones longer. The hopeful, magical mind at work.
He is clear. "For you? I imagine all of the above. And they are all there because the cartilage is gone and the bones are eroding. All there is between here and THR (Total Hip Replacement) is toleration and management of pain." I know he is saying, just stop.  At the same time he is patient because no matter who you are, this moment is something to digest.
Okay. I teeter as I glance down at my list in blue ink on a small white page. I want to know if caring for my father in his dying precipitated this; it is hard to see how three months could have caused such damage. He says unlikely, maybe a bit, but it is a matter of The Tipping Point. You can go along and along things gradually declining and have no symptoms but nearing a cliff edge. Then you reach the edge and tip over the cliff.  Of course, now I recall that I have been feeling restriction in my hips for some time. A year. Maybe more. I framed it as injury and patiently waited for it to heal, doing my practice which gave relief but not much forward motion. Then I took care of my father. I was numb, busy, frantic, exhausted, flaming into love, in a transformational altered state. My body did her best to carry me through.
He says, "The Tipping Point was always in your cards. In fact, dance and Dancemeditation gave you a good ten to fifteen years more with your bones."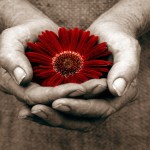 Out of Control
Always a matter of time…I go home. I sit blankly. I'm not who I thought I was. A wave of tearful terror springs briefly up hoisting the 'out of control' flag. I knew myself as the person who could control her world through dance. Not so, surprise, surprise.
How do I feel? Wonderfully, I don't feel that my body is betraying me smack-on-the-hand-bad-body! Not at all. I love my body. Instead I attack my mind. Somehow oughtn't I to have intuited this situation? Fortunately I weather that one and, in any case, would I have done anything differently? Of course not. I finally draw a deep breath and relax. Being born with this, it isn't my fault. Nothing I did caused it. No guilt. No blame. And, curiously, no resentment.
In this year of dying and death, I add one more death to the pile. My father's death opened me to the Great Mystery. I began to consider my own death, but my hips' death give me a leg up on that one. They show me the tenacity of my the habit of control. Unable to control this gives me a scare. Dancemeditation, supplements, massage, acupuncture cannot restore my bones. Genuflecting to any deity cannot restore my bones. These lovely bones, which my parents bequeathed me, die as they die. For my Act III, I will be bionic.
No Regrets
As my long-time friend and periodic student, Stephanie Rudloe says, "Well! You certainly got a lot out of your hips!" And we laugh. It's true. I have no regrets.
And my hips have no regrets. My hip bones whisper in my ears:
It's been really good! We've really enjoy where you've taken us. A thrill. Full of pleasure. And we are sorry we aren't built to complete your journey, but even after we are gone, the pattern of us lives in your circuitry. One thing—keep us after they dig us out during surgery. Take us and put us in the sun on the mesa. Let us bleach white like cow skeletons.
You'll be fine.


Thanks for reading and for sharing this with friends.
Not getting weekly blog notifications? Email me with 'blog list' in the subject line:
dervish@dancemeditation.org