Dancing by His Bed
by Dunya on February 2, 2014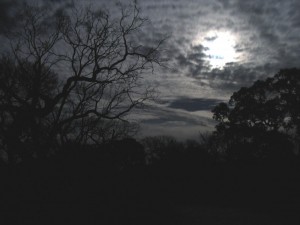 I continue writing about helping my father as he completed his life. At this posting my father has already died, but this piece and the following few posts concern his end days.
December 29: Morphine Day 2
I stand at the foot of his bed. He is in a state of torpor. Though I'm in too much pain to walk, I can stand and sway to plangent Persian music playing on my phone. I feel comforted dancing slowly at his feet. He loves my dance. If he could open his eyes, he would love seeing me.
I make my way around to the side of the bed, take off my sheepskin slippers to feel the floor, the scratching rug, swiveling my metatarsals so the rug can scrub them open, let energy flow in my legs. My hands swim in wide ornate curves above his body exploring the sheer 'shape' of him hovering in space. On the bed, his frame breathes and breathes, though he hasn't taken food or water for over two days now.  Jessica, our nurse, tells us his heart is very faint. Probably today, she says. He is very close.
After a bit, I step back from the bed and move a bit more freely, and feelings well up, spill out of my eyes. I can feel my feelings when I dance. How crucial this language is to me, to my ability  to know myself, to be in this world and the next, and all the worlds that flow alongside that we don't touch unless we cross unsuspectingly into their field through an unknown accident or fervent prayer.
Night Dance
I go barefoot  onto the deck, hobble without crutches to the rail. The clouds' rumps gather around the moon above the trees. I move to my breathing's erratic soundtrack and to my heaving, because I am crying out here in the seclusion of the cool, damp December night. My feet unlock. They weep and breathe.
I love my father who gave me such a special reality and an exquisite though often unspoken permission to answer my heart's calling. I've always known that any adventure I was drawn to would be a fine pursuit. If I hesitated, he puffed breath under my wings. What a powerful gift for a father to give a girl child. I am terrified to lose him. Please please don't go. I am afraid to be alone on Earth. For it feels as if I will be totally alone here…
Earlier today, the wonderful hospice social worker observed that he has done his demise gracefully, giving everyone in the family time to process. Very kind, gentlemanly, considerate. In dying, we become more of whatever person we have always been, she said. And she told me that, yes, his great need of me in his dying has been my chance to awaken, but my capacity to selflessly help and unconditionally love has always been in me. I love this. I am very grateful for this. She is the Good Witch Glynda.
I go in. He takes a strong breath in and out, then a long space, 20–40 seconds. His skin is hot. The oxygen machine pumps away. How does death happen? I'll find out.

Thanks for reading and for sharing this with friends.
Not getting weekly blog notifications? Email me with 'blog list' in the subject line:
dervish@dancemeditation.org