Last Breath
by Dunya on January 25, 2014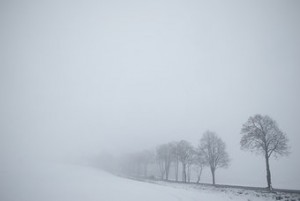 I continue writing about helping my father as he completed his life. At this posting my father has already died, but this piece and the following few posts concern his end days.
December 31
He snuck that last breath by me. It was a soft little breath.
For a day and a half he had been curled against the raised bed and mounds of pillows, his head tilted and turned to the right so he wouldn't choke on secretions and on the morphine tucked and massaged into his cheek. He no longer swallowed. He no longer responded to touch or sound. His eyes had not opened. His breath was so steady it was hardly real—the brainstem caught in a pattern, those regular huffs like a diligent climb up a steep incline.
He pauses on a flat outcropping to gaze over the valley below.  I am beside him, tucking something behind his left arm. A blanket? He doesn't care as long as it is my soft, loving fingers working gently as if days and nights go on forever. He doesn't care as long as I am there, as I said I would be, and I am. A sparrow swoops by and he turns toward it, catches its wake with his sail of affection, not realizing the delicacy of the thread tugging toward earth. He's in the breath. Gone from his bones. He glances back. Her hands have stopped. She looks at his chest, his motionless chest. She waits. Waits. She leans forward, her ear by his mouth, listening, her ear by his sternum, listening. She grows smaller and smaller beside the body as he fills with sky.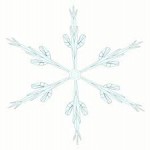 For one minute I am elated, his liberation my joy. Then the numbness of action washes away feeling. Who needs to be at this viewing, to see his body in its truth of death, not embalmed, not alive? Who will stay beside this body as it empties, moving from warm to cold, a privilege few savor. My family sips fragments of this viewing. They look at the body stopped. It stops first in the heart. They speak to one another in whispers. They leave the room. They return. During the next five hours until the stiffening, this sturdy frame continues to stop.
The family leaves. He and I are alone. I won't stay through the transforming, the swelling and decay, but if it were allowed I would be the woman sitting beside the body in the woods, witnessing and witnessing. Letting coywolves and buzzards eat, respecting that, letting them take him from me before the microbial life churns him, as is natural and right. A communion, he would agree.

Thanks for reading and for sharing this with friends.
Not getting weekly blog notifications? Email me with 'blog list' in the subject line:
dervish@dancemeditation.org