Winter Night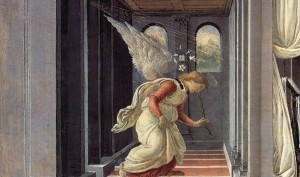 From writings about helping my father as he completes his life.
All the to-ing and fro-ing from caregiving his ADLs has enflamed my chronic act-up-under-duress injury. I feel like a parolee; I can only go a few steps before a skewer pierces my trochanter, my IT band, my quads. I lie down and tuck the pain under a heating pad. My brother brings me a set of crutches which help. Ibuprofen helps. Not walking helps. It'll heal but not tomorrow or the next day.
He sleeps. I thump through his room, adjust blankets, raise or lower the head or foot of the bed. He doesn't wake. Sometimes I stop and gaze at the Christmas tree. There is no magic in it, but there is beauty. That the room feels empty surprises me. Weeks ago, when I thought I could envision how this would all feel, like movies I've watched with deathbed scenes and long illnesses, like Bergman's 'Cries and Whispers', I imagined that the more inward he went the more evanescent the space would grow. That isn't happening.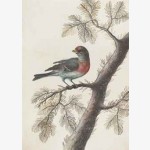 Need
Sometimes, approaching the bed, I come up against an invisible fence. He doesn't want me there at that moment. I am interrupting something. Not that I feel other presences, only that I am not needed. Other times he opens his eyes, beckoning. A week ago this would have stabbed me in the heart, but now it feels comfortable. As he needs me less, my interior force begins to surge through me. Need is need. It changes, and the change in him moves beside the change in me, two sailboats rounding the mark. We each have our own ship and water and wind. Contrary to appearances, not all of this intimate passage is entwined.
I am a vast winged creature. I glide above the dark earth, the tiny lights below, tiny lights above. I fly on a gale in a sharp frigid night. Slide a clear film over my eyes, curl inside my feathers. I point and dive. He is inside one tiny light. I keep an eye on him. When the time comes I'll swoop down. I'll be near.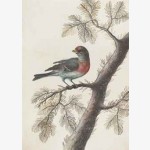 Sorting
Snow falls. Night arrives early and quiet, holding the house tight. He breathes with guttural regularity. I pass through his room every fifteen minutes, twenty minutes, thirty minutes. Longer stretches of time give me back my rhythm bit by bit. I write. I read. I sort drawers. Out with the old bent aluminum pans, stiff grimy dish towels, sweaters with more holes than sleeve, wick-less candle stubs.
He sorts all the small thin lines, the black here, the purple there, and the white and yellow. The tiny red figurines form a collective over on this side of space, the bolt of blue satin unfurls alongside like an ocean. He orders the fabrics and china and silver and brass, pushes the chairs under the eaves, closes the shutters against the music. He only wants to listen to nothing. His bowels, his bladder, his blood, his breath. He can never get away from these. He can't have the seductive luxury of thinking, the beautiful young woman with dark hair, or love, without the redundant endlessness of food and urine and shit. There is just too much of this body. Too much…The night wraps his certainties in black cloth and snatches them.

Thanks for reading and for sharing this with friends.
Not getting weekly blog notifications? Email me with 'blog list' in the subject line:
dervish@dancemeditation.org