Internal
From writings about helping my father as he completes his life.
He is more and more internal. Even when awake he is internal. I am more internal. I write less. Say less. Express less. Except to John, the other caregiver. We talk about him, about how we each see him and this part of his journey. These conversations go very deep. We are powerless, cradled in the palm of the Great Power.
He moves less. I move less. I lie on the sofa or in bed. I don't want to be roaming the supermarket or bank, hearing Broadway Christmas jingles full of alcohol and money. I want overspreading night, the flicker of candles, windows closed against circling of wolfish wind. I want to watch the turkey flock pick at grasses in the back thicket and an osprey glide high above the winter branches.
I am in love with Earth, with breathing, with kissing my father's forehead feeling his coarse white hair brush my nostril. I am in love with the taste of brownies. I bake a pan each week and parse them out between him and me. I am in love with his surging resting breath. Soft as a summer sea.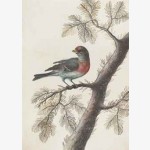 Morning
This morning I perch beside him after he first sits up. I rest my head lightly on his shoulder. He hugs his head against mine in return. His trusty reflexes are seized up. We breathe. Warmth eases into me from him. Slowly I feel his body relax, soften. This morning I sing lullabies close in his ear—"Hush, the Waves Come Rolling In", "Away in a Manger." He murmurs pleasure and falls asleep in his bent "C" curve.
After breakfast, he creeps to the piano bench, fingers and pleats his pant knee, and plunks a note or two while Marie, our hospice homemaker, mops the kitchen floor with vinegar. After, she comes to sit in a wing chair beside me. We talk about her father who is on hospice in FL. She looks longingly at Dad, a surrogate. In a while, he bends forward to stand. I go help. There are three wing chairs. He wants to sit in his, which is empty waiting for him, and be in our social circle. He looks at Marie. She smiles. He smiles faintly not sure who she is but liking the look of her and relieved that she is not scrutinizing him or needing to take his blood pressure or wash him. Yet he senses that she is connected to why we are all here this morning. She is one of us. He folds his arms across his belly, head bowed as if in prayer. He nods off. He is part of the group but in his own quiet world.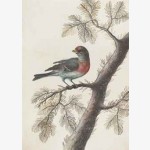 Evening
John nestles into Dad's chair. I lie with my feet up on Mom's chair, thick carpet cushioning my floor-straightened spine. Silky night settles around us. The Christmas tree lights cast their magic while we ruminate on Medieval Europe and castle plumbing.
As a child, in early Christmas predawn I stood by the newel post at the top of the stairs waiting for daylight, spying the twinkling tree lights. And all the presents! Pure storybook. Tonight we are in a new storybook with unutterable gifts. Packets of love. Bottles of the Moment. Shadows from the Christmas tree dapple the ceiling. I sleep in the room directly above this room where he slumbers. I am the tree angel watching over him from above.

Thanks for reading and for sharing this with friends.
Not getting weekly blog notifications? Email me with 'blog list' in the subject line:
dervish@dancemeditation.org