Songs in Skin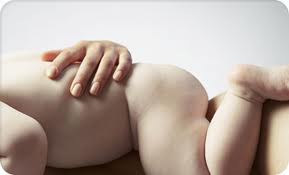 I wrote these reveries during last Summer Movement Monastery.
The first set came from focusing on skin as we moved, then writing from the feeling.
The second pieces are from my journal.
________________________________________
Skin is my mother. Skin is my mother. Skin is my mother.
She traced along me. She bathed me and drew little socks and cotton clothes over my tubby limbs.

Skin is my mother. She clothed me in my first difference. She wrapped me in something warm and soft and let me sit to know the new world.
Skin is my mother. Skin is my mother. She is in my skin. All her love is in my skin because I think she was fascinated by me and my skin, that infant skin that I wore and that has changed but still remembers her.
My skin is my mother. She gave it to me, created it out of herself, then touched it so I grew conscious of it as I moved away. And away.
In my skin is my mother.
2. Inside my skin. Some days or moments. Way inside. It's dark and safe. I'm hidden. Invisible.
3. My skin bristles, opening little baby mouths to the dust and flies and hot desert breath.
Every mouth unpinches, and my skin,
my skin of blind mouths, it turns out, is all eyes that see.
They blink in the bright.
The little skin eyes cry when my heart cannot.
4. My skin is green and burnt apricot. A flute came into my skin and shivered it…
________________________________________

Veil, Skin, The Garden
I lie on the floor, my silk veil a sylph sleeping on my chest. She grows warm as she sleeps. My organs relax under her. My skin melts into the cloth covering it. I am in the Garden again, innocent, protected, at One. Even my often-separated body is at One.
Once we lived in the garden. We ate and roamed. We lived freely. Naked. Before the apple of self-awareness, we were comfortable. Then, we bite. We know, we see, we understand. The first thing Adam & Eve do once they eat the apple is to cover themselves. Church has all sorts of nonsense about shame but forget that. Covering is not about shame it is about protection from the terrifying magnitude of knowledge. Knowledge and veiling are so close.
Knowledge  is often spoken of  as light. And the light of knowledge is God. God is Knowledge, and this Knowledge is a light so bright we would be burnt blinded if fully exposed. The blinding light of Knowledge. We cover our eyes. 'Eyes' here is consciousness. We cover our consciousness, our awareness. We cover in order to survive this brightness, and to sip in small sips.

Covering My Skin ~ Separation
I cover my body. Is body knowledge? Is the body too much Knowledge? Is the body unwelcome or overwhelming or too intimate? Why is it intimate? Why is skin not enough? Why is skin now so naked? I must I take a piece of cloth and wrap myself. Sometimes I wish to be warm or cool, I wish to protect my skin, my skin which is my feeler.
I leave the Garden.
I wish to be concealed, my bodyself be seen only partly.
I am no longer One with All, with Garden, with companions, with environment.
Now I am separate. I see the other person. And I cover up. I conceal.
The Veil haunts me. It is both my blindness and my protection. We separate because we must in order to survive, but I long to lift the Veil aside and be unified. I want to dance in the veil until it dissolves. I want to master what and when it covers.
The Garden was Unity, but an ignorant unity.
I lived in it. I left it.
Now my Path wends that way.
The Garden carves a space in me. It lives in me.


Not getting weekly blog notifications? Email me with 'blog list' in the subject line:
dervish@dancemeditation.org