Dancemeditation Gets a $10,000 Matching Grant
I am thrilled to share the brilliant news that an anonymous super angel donor will give $10,000 if it is matched by Dec 31st, 2011! Please join in and contribute to Dervish Society of America (DSA), the non-profit organization that supports Dancemeditation, right now. Your $25 becomes $50, $50 becomes $100, $500 becomes $1000… We have two weeks to meet the match. Let's manifest the dream!
It's simple to make your tax-deductible donation. Just follow this link:
http://www.razoo.com/story/Dsa
Or by check made to:
Dervish Society of America
Mail to:
Dervish Society of America
250 Elizabeth St. #7, NY NY 10012
What Are We Up To?
We've begun an exciting (I had no idea it would be this exciting!) fundraising process to build retreat facilities at Ravenrock, 160 acres of high desert terrain at 7000 feet in Northeastern New Mexico.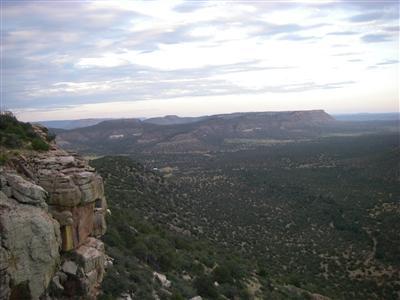 What is Ravenrock?
This truly exquisite property is where mystics and artists find sanctuary. We can pause from frenetic modern life, catch our breath, and connect deeply with our inner truth. The land, including a breath-taking 100-mile vista of uninhabited canyon and mesa, was secured earlier this year and is waiting to support our seeking.
Contributions are tax-deductible.
And thank you to our super angel donor and to you!