Dunya, Spiritual Guiding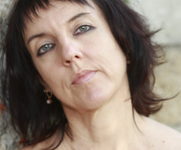 Welcome, Seeker!
I am excited to introduce one-on-one sessions (by phone or Skype) to my offerings for you. In spiritual seeking, we all benefit from periodic individual counsel for clarity and perspective on our current practice, support in discovering our map of Path, or simply company in our search. I welcome an opportunity to work together to illuminate your seeking.
Here's What to Do
Email or call to schedule session(s) time.
Go Here to make your payment.
Look forward to our time together! If you like, email me advance with your concerns, or bring them to our session time.
From time to time I may send a summary of our conversation–notes.
Single Session $60-$109*
Typically one session, 45′–55′ long,  is by phone. Please bring concerns or questions to our conversation as a place to open exploration.
Directional Sessions  $120-219*
We will schedule two sessions, about 45′ each.
1. In our first meeting, after hearing your concerns, questions, and goals, I will suggest several practices for you. We might prefer Skyping this session if any visual demonstration is needed.
2. In the follow-up session two to three weeks later, we can connect by phone or Skype. Bring your experiences with the suggested practices and questions that have come up.
Possible Topics
– clarity and perspective on your current practice
– guidance for explorations and development
– personal guidance
– Movement Meditation and sitting contemplations
– deepening of your embodied meditation practice
– better understanding of the Sufi wisdom tradition in relation to your practice
– spiritual conversation
*This is a suggested donation range. Your donation is tax-deductible. Payment through Razoo will provide you with all IRS documentation.