Dunya Dianne McPherson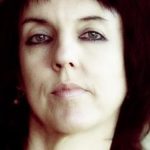 Dancemeditation, a way of self-knowledge which includes, rather than excludes, the body, movement, dance, breath, intuition, and moving into the Subtle, is certainly my calling and my passion.
From the beginning I loved to dance—in the living room, twirling around and around. Despite high achievement in professional dance (Juilliard, NYC concert performance, NY Times kudos full bio), I felt alienated from myself and my body. I ached for something deeper. I needed to dance my way into the heart of mysticism. When I did, I knew I'd come home. I know I'm not alone. Many of us know that our evolution, awakening, and becoming fully human happen in the spirit and the flesh.
Join me in the seeking and finding—plunging into our body, our original gift, the door to understanding who we are.
DUNYA FULL BIOGRAPHY & PRESS
DUNYA ENDORSEMENTS
Praise for Dunya
"Dear inspiring, spirit-filled human, thank you for creating Dancemeditation. Thank you for realizing others need and want it. Thank you for bringing it and you to me. Watching you move is a little talisman of experience in my mind. I pull it out and stroke it and it reminds me to reach for that same sort of center in myself."
–Sherry S.
"Dunya is a bona fide Dervish teacher who knows how to use movement exquisitely to evoke deep meditative states and spiritual development."
– Cynthia Merchant, psychotherapist, Bay Area, CA
"I have experienced many types of inner development, but nothing so reliably returns me to my center as Dunya's work. She has a rare capacity to create a space in which the inner self can find its own level and unfold through whatever channel of awareness––physical, emotional or spiritual––spontaneously beckons to us. Much of the subtle power of her process is in its effortless joining of the polarities of our experience: still and vibrant, playful and intense, immediate and transcendent. In their essence, Dunya's workshops go beyond both dance and our common notions of meditation to create a new form, melding the natural delight of the body with the natural freedom of the spirit. "
– Tom Anderson, Ph.D., psychologist Austin, TX
DUNYA ENDORSEMENTS
Biography
Dunya Dianne McPherson, BFA, MA, acclaimed authority and meditative leader, has an extensive background in mysticism and art (Juilliard School, Sufi Foundation of America.) She accomplished over 15,000 hours of meditation apprenticeship,  personal practice, and teaching. Her literary memoir, Skin of Glass: Finding Spirit in the Flesh, chronicles her dynamic journey in embodied mysticism.
Her teaching credentials include academic faculties, artist-residencies, and academic department chairmanship (including Barnard, Princeton, Swarthmore, NYU, Hunter, Oberlin among others) as well as meditation centers (Netherlands Mystic Festival, Kripalu Center, Claudio Naranjo's SAT Program.) She is a critically acclaimed dancer and NEA Choreography Fellow. She teaches in-depth meditation  trainings nationally and internationally.

DUNYA FULL BIOGRAPHY & PRESS
DUNYA ENDORSEMENTS
About working with Dunya: Training
About Intensive Training & Teacher Certificates