DSA Advisory Board

Jessica Iscah Paquin, MA
Organizational Development & Fundraising
For over a decade Jessica has been a change agent within non-profit and public entities to build organizational capacity and long-term sustainability. Within the arenas of workforce development and economic and racial equity, she has led multi-million dollar agencies in strategic direction setting, program design, process improvement, fundraising, and staff development efforts. She has raised and managed multi-million dollar grants from private and public funding sources. With a M.A. in Non-Profit Management and Leadership from the Hubert Humphrey School of Public Affairs, she also holds one of the nation's first graduate minor degrees in Integrative Therapies and Healing Practices through the University of Minnesota's Center for Spirituality and Healing.  She is currently working on a Certificate in Fundraising from the University of St. Thomas.
Located in St. Paul, Minnesota, Jessica is also a professional Middle Eastern Dance Artist, lover of the local vegetables, and practitioner of Dancemeditation.
Stephanie Rudloe
Design Consultant
Stephanie is creative director and founder of Marrakech Designs, originally the custom design division of Imports from Marrakesh Ltd., since 2000 she has built a loyal following of architects, interior designers and stylists in New York, Los Angeles, Palm Beach and Chicago. She trained in classic interior decoration at William Hodgins Inc. in Boston, Massachusetts. Drawing from her collaborative design experience and trade network of artisans in Morocco and New England, Stephanie works closely with her clients to create to beautiful rooms that are designed to be lived in and noticed.
Stephanie completed the Dancemeditation Intensive Training as a means of self-inquiry and expansion, experiencing a subtle, pervasive shift that penetrated every aspect of her life from eating to movement to touch to breathing to creative work. 
Elizabeth Abbene
Organizational Mentor
Elizabeth embodies the quest for self-discovery, healing and evolution. Along her personal path she has inspired children to express themselves through art, was instrumental in creating the Dakota County Center for the Arts in Minnesota, and gave many hours to sustaining other non-profit organizations. Following her path, she realized that art had the power to heal, but not alone. Elizabeth became certified in Nutritional Wellness, and is obtaining her Doctor of Natural Health through Clayton College. She is an Alternate Medicine Provider and Holistic Nutritional Consultant. Her path led her to the realization that movement is integral to healing. She teaches Dancemeditation™,Tai Chi, Yoga and QiGong at numerous Minnesota facilities. She is a certified instructor of Dance Meditation through the Dervish Society of America.
Elizabeth serves as the Retreat Manager for the Dervish Society where she utilizes the knowledge she has acquired along her path to open doorways for others.
Dana Bixby
Mesa Project Architect
Dana Bixby's practice is based in the Berkshire Mountains of Massachusetts. Prior to that she lived and worked in New York City and London. She has designed and built many varied projects including passive solar homes, brownstone and loft renovations, sound recording studios, historic restorations, nursing homes, senior retirement housing, theater renovations, and a variety of residences in the Berkshires. Her most recently completed project is a LEED certified Montessori School, where she now serves on the Board of Trustees. She holds a graduate degree in architecture from the University of London, where she studied Space Syntax theory with Bill Hillier. Her undergraduate architecture degree is from Penn State University.  In addition to being a Dancemeditation student, she is a certified Spacial Dynamics practitioner. She has done graduate study at the Architectural Association in London and has participated in Paolo Soleri's workshop program at Arcosanti, Arizona. Her current research focuses on movement and experience in architecture.
P.O. Box 556  * 24 Swamp Road, West Stockbridge, MA 01266
413-232-7834  *  413-232-7823 fax
dana@danabixby.com  * www.danabixby.com
---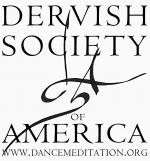 Dervish Society of America
Board Of Directors
Dunya Dianne McPherson, Director
Marie Miccio, Treasurer
David L.M. Hulburt
Nannette Oldenbourg
Stephanie Rudloe
---