Dancemeditation Winter Intensive


Midwinter restoration & renewal with Dunya
The Dancemeditation Winter Intensive is perfect opportunity to experience the breadth and depth of Dancemeditation, particularly if you are considering enrolling in the Intensive Training Program & Teacher Certification.

The five day training offers in-depth experience of  healing, enlivening, inspiring, authentically convivial Dervish Dancemeditation. The retreat is worth a month of vacation. Numerous studies extol the benefits of meditation and movement and art—and Dancemeditation is all three in one—for mental clarity, stress reduction, immune support, lowering of blood pressure, reducing inflammatory conditions and more. Come shake off winter sloth and feel alive!

2013 Training Syllabus
Our bodies are very bright, very smart. By delving into them, we cut through the crust of harried surface worries and move inside our Huge Intelligence. Body speaks to us from the flow of our most Original self. Dervish Dancemeditation combines curvilinear motion, vibration, whirling, and other naturally resonant movement motifs with continual breath awareness to connect our body's inner and outer space and ignite our spiritual heart. By bringing attention over and over to what we are doing in the present moment, we become aware of our bodies, our emotions, our sensations, our energy, and at length, more aware of awareness itself.
Beginning the sessions with breathing and slow movement to a rich tapestry of music, Dunya will guide you through specific progressions designed to shift awareness into a receptive state. She'll then introduce her signature work:
•    Rocking Array to unlock frozen and frightened body parts.
•    Spinal Spiral & Wave, a sensorial exploration of the central body stem
•    Vibration, to energize organs and tissues, trigger the pelvic & thoracic voices
•    Iconic Veil, a versatile tool for conversation with space and personal narrative
•    Compassionate Witness, observing and being observed without judgement
•    Whirling, the Sufis premier energetic clearing and alignment practice
These techniques activate and honor our body's intelligence, free us from habitual internal patterns, and increase our awareness of embodied present-ness. Movement process is interspersed with periods of rest to allow integration. There will time for reflective writing as well as questions for and explanations from Dunya.
This seminar is for those who wish revitalization, a deeper relationship with the body, a more sensual, intuitive connection to movement and to breathing, and an experience of the Dervish Way of embodied mysticism.
Participants will leave with a a refined, embodied concentration, self-sustaining vitality, a settled mind, and an awakened heart. This is a rare opportunity to experience healing movement system, Dervish Dancemeditation, with acclaimed authority, living Sufi master and meditative leader, Dunya McPherson, Principal Teacher and Director of Dervish Society of America.
©2013 Dunya Dianne McPherson
All materials presented within the training are for the participant practitioner's use only. Kindly do not share without permission. Thank you!
____________________________________________________________________________
 2013 Accommodation and Movement Space
Our Movement Space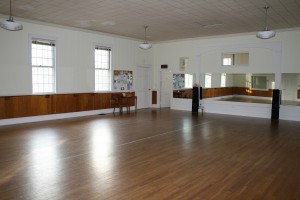 Cape Cod Dance Center housed in a former Grange Hall has been our Dancemeditation home for over 15 years. The old, simple building has timeless grace and springy wood floors than never slam your spine.
Schedule
Saturday through Wednesday, Noon to 6pm
(We'll take a short break mid-session for a light repast.)
Accommodation
Beach in winter? Yes! Put on your winter coat and walk beside the crashing waves, then come sit in the cozy lounge with a cup of hot cider or tea.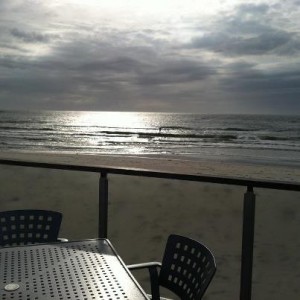 We are partnering with the Sea Crest Beach Hotel to offer truly exquisite accommodation. The hotel sits right on the wide beach facing the ocean. The atmosphere of this land is contemplative, being on the edge of the world, made of fragile, shifting sands. The Cape has been, since human habitation, a place of rest and renewal, seeking and evolving, sacredness and respite. It is magical in winter
 
Sea Crest Beach Hotel has offered us the astonishing low rate of $79 per night, single or double occupancy. (Share a room and pay only $40 per night for a luxurious oceanside room which books at $200 in summer!!!) All rooms have small refrigerator, coffeemaker, flat screen tv, Wifi. More about amenities.


Food
The Hotel restaurant is open for all meals. Both hotel and studio are in the hamlet of Cataumet, adjacent to Falmouth and Woods Hole with their charming main streets and eateries.
Take  a look ate the menus of the two spots beside the Cape Cod Dancem Center:
The Daily Brew Coffeehouse (open til 3pm)
The Courtyard Resturant & Pub
Travel
Cataumet offers the benefit of being within reach of New York, Boston, and Providence—all three just driving distance away. Boston's Logan International Airport and Providence's T.F. Green International Airport are both a little longer than an hour's commute.
Driving
– From Metropolitan Boston Area
Southeast Expressway to Route 3. Take Exit 1A to Route 6 West. Take first exit at Bourne Bridge rotary to Route 28 (Falmouth and the Islands), to Bourne Bridge over Cape Cod Canal.
– From Points North
Take Interstate 495 to Route 25 East to Bourne Bridge over Cape Cod Canal.
– From Providence and New York
Interstate 95 to Providence, Interstate 195 East from Providence to Route 25 East to Bourne Bridge over Cape Cod Canal*.
– From Bourne Bridge & Cape Cod Canal
Route 28 Falmouth and the Islands to Route 151 exit, left at bottom of exit ramp, left at first traffic signal (Route 28A South) one mile to rotary, take first exit onto Shore Road, then 1.5 miles to Sea Crest Beach Hotel.
Amtrak
Train to Boston South Station. Then Peter Pan Bus to Falmouth. Short cab ride to Sea Crest Hotel.
Bus
– Peter Pan Bus Lines to Falmouth. Short cab ride to Sea Crest Hotel or space.
– From NYC, cheapest way –> take the Fung Wah or Lucky Star bus from Chinatown to Boston South Station for $15; take Peter Pan Bus from South Station to Falmouth.
Air
Fly into Boston's Logan International Airport or Providence's T.F. Green International Airport and rent a car.
From Logan airport, you can take a bus (Peter Pan Bus Lines)  to Falmouth and a cab to Sea Crest  Beach Hotel or CCDance Center.
* Cancellation and tax-deduction:
Your tuition payment is to DSA. In the event that you are unable to attend and have paid nonrefundable tuition, you can still use your payment as a tax deduction. Would you be interested in dedicating your payment? It can be used as scholarship (we will choose the recipient) or towards the Ravenrock Dancemeditation Sanctuary building fund. Please let us know.
____________________________________________________________________________
2013 Sign Up
$380   Full 5-day program
$230   3-day Weekend  (Sa Su Mon – President's Day Weekend)
$80     Single day

Contact: dervish@dancemeditation.org
Dancemeditation™ is a program of the Dervish Society of America (DSA), a nonprofit registered 501-C3 organization dedicated to the path of evolutionary Sufism. DSA provides opportunities for personal development, exploratory inquiry into embodied spirituality, and community connection through practice, service, and performance. Donations are tax-deductible.