Confessions Week 3 – Love Later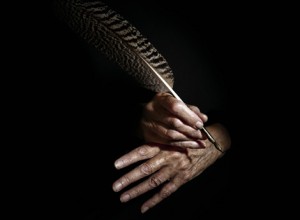 Here is an excerpt from notes during my April trip to Ravenrock — a turning point away from the past two years of overwhelming crisis and toward a new period. One thing that changed in a quiet yet dramatic fashion was my deepening feelings toward Ric. 
Morning Tea
As the wind on the porch is too cold for sitting out, I tuck into the Croft's window seat for tea. I remember two years ago. I was alone in the Rim Cabin. My alone-ness overwhelmed me. Now I am weaker, less capable, and intimate with helplessness which should make the rigors of Ravenrock fearful,  but I burble with joy.  I acknowledge the dangers. I acknowledge my frailty. Then I gaze out at the dancing Bowers and heart happiness subsumes me. Almost — I say this hesitantly — being anywhere but on an adventure is a waste of my remaining life.

Love Later
I tried to hear the shape of the wind gusts last night over Ric's breathing but could only catch portions, fragments of the song. Instead of frustration, I felt glad he was beside me. His sounds, rhythms, and his inner world erupting in his actions integrated into the pervasive, deep quiet that I seek in existence. I need him, and rather than tolerance, I feel congruence. This isn't the attraction of love we are all taught — the liking of a person's looks or ways — but rather the new perception of once-discreet layers bleeding into palimpsests, whirring into alchemies. The longer we are together the less I understand the magic entwining us.
In our world, the affections between older people are often depicted as fragmentary bits, or featureless blocks of glue. Happy old folks. How sweet. Elders are made to look ridiculous, ineptly reliving past glories and appetites that threaten to crack their frames. As I face forward into this time, the dished up narratives are not what I actually feel. For me, subtleties open. Brash colors burnish and mellow and shimmer richly. Flavors reveal unprecedented delicacy and depth. For me, everything grows sheerer and interweaves. The cooling teakettle tink, whiff of woodsmoke, and a familiar open and snap shut of the back door are a poem. I am not collating separate, parallel tracks — relationship, work, inner life, and so forth. My moments are chordal, notes harmonizing toward inner contentment.

Coming Back Together
I sat so empty outside the Croft back door. This unremarkable view settles me like no other. The trees and meadows comfort me. My eyes looked out, but over and over my head bowed, sinking my gaze to the ground – pebbles, tufted plants, grasses — as if a gentle touch pushed my head down. You don't need to hold your head up. You can rest. I didn't close my eyes or nap. I didn't think. I didn't shift. The pandemonium of this past year — of doing and being done to, of feeling and blotting feelings — was absent. I sat for a long time. Not just a minute, not for ten minutes. More than that.
Such beauty in this gradual self-righting! A ship stranded on the bar floats on the incoming tide. Without struggle, I lift on the swells.
_______________________________________________________________________________

I am delighted that you are with me and appreciate your sharing these writings friends. Thank you!
My work and writing are sponsored by Dervish Society of America (DSA), a nonprofit 501-C3 organization dedicated to the Path of embodied mysticism. DSA provides opportunities for personal development, exploratory inquiry into embodied spirituality, and community connection through practice, service, and performance. DONATIONS are tax-deductible.