I Become an Angel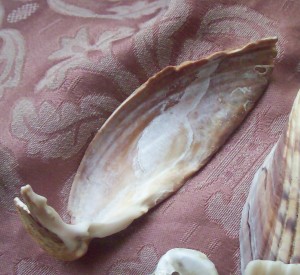 From writings about helping my father as he completes his life.
I slide my arm under his shoulders to move him gently onto the pillows. He is all skewed and will wake with a crick in his neck if he sleeps too long that way. As I move him, he opens his eyes and gazes at me. Pure pure pure love. He smiles. All his face arranges itself around the feeling of happiness. I am still holding him. Usually I move back, smiling, but today I bend down because I feel him drawing me to him. If he could, he would reach up to kiss me. I kiss him on the cheek near his mouth, soft, slowish, delicate, and I feel him do the same. As I pull back he is smiling steadily at me. Yes, that is what he wanted, only he could not say the words. We gaze at one another, smiling. We do not waver. This goes on and on with the tiniest flickers in our smiles. Now and again we each blink slowly. Gently. But come back. This is longest I have ever held eye contact with my father.

At length I pull slowly up to standing. I stroke his brow very very gently. His eyelids drift down. I hear his sleeping breathing set in. And then I feel it. In the center of my sternum, curving frond wings furl out through my shoulders to the side, embracing the bed and him. I am standing in my blue wool sweater and sweatpants with wide frond wings arcing around the bed. The frond wings grow from my nipples as well. Now the shape stretches down my spine to my sacrum, my tailbone. All my centers, pulsing and floating joyously from my sternum, waver like a palm tree in a languorous island breeze cradling peace around this slumbering man. He relaxes and relaxes, so safe. I am safety. I am love. I am the angel, the companion of his passage, the usher and the peace. I am the pillar of light between heaven and earth.

I sit on a chair to rest. Whatever pours through me fills the room. I am in my destiny. All my years of spiritual training are for this. The frond wings drape over the chair, along the floor, curve up against the wall, catch the midday autumn light burnishing the blue and gilt pitcher with lavender stalks, the schooner in a bottle, the purple ruffles of a Victorian glass bowl, the pink marble table edge, the carpet's figuration…

Thanks for reading and for sharing this with friends.
Not getting weekly blog notifications? Email me with 'blog list' in the subject line:
dervish@dancemeditation.org