On the Pitching Deck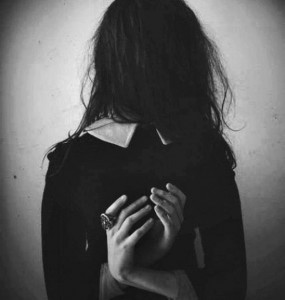 From writings about helping my father as he completes his life.
Stepping
Getting from one chair to another. Five steps. Pushing down on the arms of the chair, engaging his shaking thighs, standing in a crumple, and inching one foot forward, then the other, grasping a table edge, a doorknob, the stepping stones of the room. He knows every bump and outcropping of furniture and makes his way like an old mariner on a pitching deck.
Sipping
Slowly, slowly slowly he raises his china cup of decaf from the table. His hand trembles. He falls asleep, the cup halfway to his lips. The cups droops and droops. Will he wake before it spills? I wait and watch. I dart to grab it. He starts. Oh! I think, Please don't feel bad that I watch over you. I love to do this. But yesterday I didn't get there in time. The trousers were stained with coffee.

Dressing
It takes a lot of his energy to go five steps. It takes a lot of his energy to take shoes off, put a sweater on. It takes a lot of his energy to get through an entire meal. And now I completely understand why hospice is so generous with their Home Health Care aids. You simply cannot keep up with the washing of frail and frailer body without a daily crew.
Toilette
The toiletting clean-up is arduous, an hour to do what any of us could do in ten minutes. I reflect on my recent mesa periods of solitude and the slow savoring of washing and body care. How lovely to achieve this capably and alone. My father is patient but he no longer has privacy in these personal intimacies. He cannot care for himself at all. His dependence helps me appreciate my own freedom and strength by contrast
.

Smile
He snoozes in the wing chair across from me. He wakes to smile and mutter, "My goodness!" which means "Wonderful!" or "That's quite something!" We look at one another for 20 seconds before he blinks drowsily, his chin sinks to his breast, and he slides into a nap. This is off and on most of the morning. I type this vignette, stopping to share a glance, a gaze, catching those butterfly smiles.

Thanks for reading and for sharing this with friends.
Not getting weekly blog notifications? Email me with 'blog list' in the subject line:
dervish@dancemeditation.org