Letting Go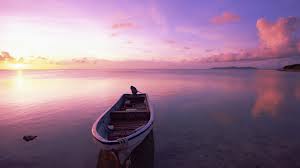 I sit alone in the middle of the night in the living room of my parents' house that is also the house where I grew up. I did my homework here, watched snow fall here, I ate meals, took baths, danced, and slept here. This house still smells of childhood, of woods fires and sea air. My parents will never come back to this house. I sit in my mother's blue chair as if I might absorb a lingering presence of her body, but she is not here. She has been increasingly restless in her blue chair for the past two years as her dementia confused her, then sad and frenzied after Dad's stroke.
Last week she sat in her chair and waited for him to come sit in his even though she knew, then forgot over and over, that he couldn't ever sit there again. I bent to hug her and felt her dry, birdlike kisses rustle against my face. She fretted about this house and the bills and the housework, her husband gone. She rattled around in here. I took her to see an Assisted Living spot, a lovely B&B-type place. Her face lit up. She'll like this, I thought, but I worried about taking her out of her home—until I went through the stacks of papers squirreled everywhere, important bills unpaid and tucked into magazines, a chaos so profound it hurt my heart. It has all been far too much for her for far too long. Now she relaxes at her new B&B home and, in relaxing, looks closer to death. She has no ambition. No plans. A peacefulness settles on her. I suppose she may fight at some point, but I sense that she is going along with this, flowing along with the tide.

Not in the Same Boat
Letting go is a big concept and an active pursuit in spiritual path. Until now it has been an exercise for me. Right now, this time of decline into death that my parents inhabit taking with them my childhood and the familiarity of family and context, leaving me alone as the end of no other relationship so thoroughly does, right now I am putting letting go into practice. I have to let go. They pry themselves away from earth. I have never stayed in the Moment—a non-shimmering, non-ecstatic moment after moment—the way I have been doing these past three weeks. Everything else steps to the side. Their dilemmas and needs come at me like snow at the windshield. I labor to create order and clarity in their affairs. I research humane and graceful solutions. I see to it that they are surrounded with safety and kindness, sorting their details into loving hands that catch them as they fall. I am there with them, and there has been no question for me about this. I let go of my life and enter theirs. It is a very intense time for each. They each step onto a little boat and push away from the pier. They float gently out into the water. They are not in the same boat. And this is interesting. They are not in the same boat….

Holding that Treasure
I feel I have given them each so much of myself and it is wonderful. I have helped. Finally I have helped, and though they can't thank me, I know they each trust me and that I am worthy of that trust. I don't suppose I have ever been so trustworthy before. I am not anticipating the time after now nor holding back this time. I am here. Showing up. It is amazing. It is very very good. It is not holy. It is tiring. It is a place of no doubt. It is a spiritual matter to help people leave their life, and there are so few times in which any of us have the opportunity and the right and the responsibility to be part of anyone else's passage. The privilege of holding that treasure.

Thanks for reading and for sharing this with friends.
Not getting weekly blog notifications? Email me with 'blog list' in the subject line:
dervish@dancemeditation.org