Transformation Information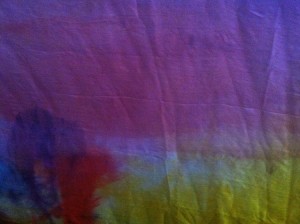 Sufi masters often say that the secrets of the Path are handed heart-to-heart, like seeds, for you to grow in your flesh garden.
In the past Winter Intensive, I said — though perhaps not as loudly as I felt — that a teaching which is not handed heart-to-heart has no Reality, it won't contain the experience of spiritual lineage transmission. Sufis are big on experience. So, first of all, this is truth, not a bid for control or a slash of stinginess or cloud of mystique. And second, it underlines the respect with which true matters — like one's life, one's opportunity — are best approached. We can always approach ourselves with contempt and derision, and many of us do, but a healthier, more fruitful attitude is respect and appreciation. Practices and knowledge which cultivate greater self-awareness benefit from an attitude of respect and appreciation.

When you first meet a practice, it hovers in your shallow waters. After you've worked with it for a good length of time — my recommendation is 20′ a day for 90 days –until it is yours, absorbed into you, into your flesh and breath. Then it transforms your flesh and breath. The truth about transformation is that it is not information. It is you changing. It is personal, vibrating your humanness, at the same time it is transpersonal, beyond the self, dissolving you. It cannot be plucked from air with any less effort than the effort it takes to do a daily practice with sincerity and patience.
There is no getting over. And why would we want to? To avoid our pain? To avoid our sadness, our anger? Those are just energy twisted. Our Path is to untwist these and, like a chocolate poem in a crumpled paper, taste the sweet that has been locked in the folds.
Someday the paper will touch a flame, turn yellow and blue and curl and blacken and blow away into wind. That is all we are. Best to read our poem of Self before we burn.

Thank you for reading and for sharing this with friends.
Not getting weekly blog notifications? Email me with 'blog list' in the subject line:
dervish@dancemeditation.org