Life & Death & Awareness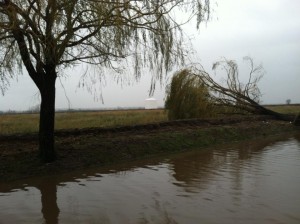 We are born to die.

The usual verbiage is that we are born to live and die, as if existence is an arc, but as far as the body is concerned, living and dying are integral. Like a snake we continually slough off skin, layer over bone, rip connective tissue and re-solder it. Living, at the biological level, involves constant dying. Life and death are not just cyclical but simultaneous. Life and death are one. And the same. Our culture gives us so little affection for small, daily deaths.
Aging is a useless concept.
Changing is how life feels. Learning is how life feels. Our bodies change slowly, change continually, and mostly we don't notice the change. We seem constant to ourselves, fixing an idea in our minds of what our bodies do and are, until something distinct, like a gray hair—okay! this is different—occurs. Then we reconfigure another fixed identity, experiencing self as an accumulation of  snapshots. Is this because we only notice our body off and on? Meanwhile, if we noticed, we would see our slow, continual transformation.
Awareness, Dear Diary
Lying on the bed, sleepless, full of breath, sinking into the soft surface, into gravity, my bones tumble into one another, pushing the flesh aside. In this room, in this bed, 50 years ago I was a girl. I wrote in a little red diary. I wrote 'Dear diary,'  like Ann Franck. My emotions tangled. My smooth limbs folded and unfolded like butterfly wings.
That memory seeps up out of the crush of one leg into the other. It is part of noticing my body today. A memory fixing itself is the beginning of the memory's death. It has risen from sensation but once it has left sensation behind and become an image, it has died, no longer redolent with the feeling-ness of life. Sensation never stays. It moves on and on. I am the 'me' dissolving into the next 'me.'  Embodiment sharpens awareness. I cling to awareness, aware that the subject of this awareness is not fixed.

Thank you for reading and for sharing this with friends.
Not getting weekly blog notifications? Email me with 'blog list' in the subject line:
dervish@dancemeditation.org