Under Shiva's Gaze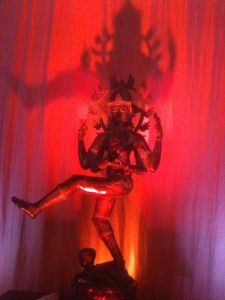 At the recent Kripalu Intensive, on the last day, Loretta read this stunningly beautiful poem to all of us. It captured our state but took us beyond as well. She has kindly let me share it here.
Under Shiva's Gaze
Shiva graces our Dancing
As we enter the Great Temple of the Body.
Little do we know what will Unfold.
We just know we will be the Unfolding.
Flowing into Spontaneous Combustion,
I become Whole HOLY from the Dance.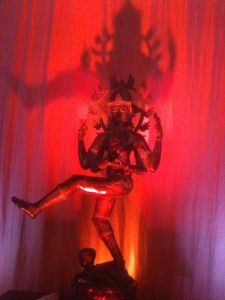 And I taste the Freedom of Pure Bliss
Which is Love Incarnate.
My beautiful Earth Body becomes
Heaven on Earth.
My psychic aches and pains melt away
And there is only the Spaciousness of Becoming.
The Emptiness I have feared all my Life
Is now the Opening.
May I continue the Practice of Drinking
From the Sacred Chalice of my Longing for the Divine.
(c) 2011 Loretta Armer
November 15, 2011, Dancemeditation™ Spiritual Bellydance
at Kripalu Center for Yoga