Ravens Show Me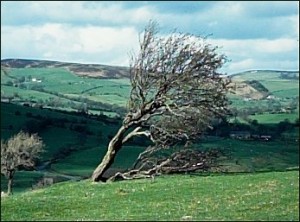 Yesterday morning my ravens showed me the right site to build my barn. I walked the track along the top, heard them making a racket in some pinion trees, turned my head and there is was. It was higher up on flatter ground and more secluded that the one I'd been measuring, yet still looking out to Hermit's Peak. It felt absolutely sweet and right. I went about my day then decided to check again closer to sunset. Would the spot still attract me? And there they were—three ravens hanging in the wind above the clearing, soaring and soaring, calling out from time to time.
I've gone back every day since and no ravens, but the spot is right. Exactly the one. They did their work.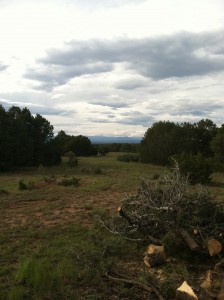 One evening Jamie comes with his chain saw and we take out a couple of trees to make room for what will be a Dancemeditation floor.