Hidden in Plain Sight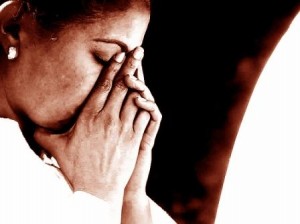 I've been randomly chewing my way through the island library's yummy historical fiction collection. In The Illuminator by Brenda Rickman Vantrease, a novel set in the 13th century, I came across the following epigram:
"The night raven under the eaves symbolizes recluses who live under the eaves of the church because they know know that they ought to be so holy in their lives that All Holy Church, that is Christian people, may lean upon them…It is for this reason that an anchoress is called an anchoress and anchored under the church like an anchor under the side of a ship to hold it so that the waves and the storm do not pitch it over."
–Ancrene Riwle (13th century book for anchoresses)
As I read the epigram, the term anchoress rang a bell in my heart. I liked that it was explicitly female. (I didn't have to do the gender equivalency math in my mind.) I liked that it existed within Christianity, my no-longer-embraced childhood religion for which I am always trying to find redemptive aspects, within Europe, my bloodline origin, and that it was centuries-old. I could take a deep breath knowing that women in another time had an option of this sort. I've felt like an anchoress in my work for the past twenty years, or at any rate, a combination of nomadic teacher and anchoress. Then, in a recent email, I found myself referring to the teachers in Dervish Constellation as 'anchoresses'. I felt it gave the tone of the experience of Path.
Perhaps I stretch the meaning of the term a bit. A modern-day anchoress may not curl under the church eaves in seclusion offering counsel, partly because no institution recognizes and supports such a role. A devoted spiritual or religious existence means entering a convent, ashram, or monastery and renouncing secular life. Otherwise, modern seekers pursue Path  in any way we can, giving our spiritual seeking the time and attention we can manage.
Many of us are seekers. Many of us embrace a Path, our hearts spinning into the Invisible, feeling most alive there, no matter how we interact with the secular. Many of us are, unlike a 13th century anchoress, hidden in plain sight. I don't know how many of the Constellation would call themselves anchoresses; it is how I see their efforts, and my own. We are a spiritual anchor. We hold the ship of Path steady in the sea of daily life.
How do you characterize your spiritual seeking?