Centerline Practice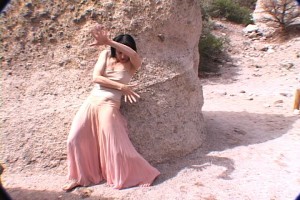 Made a good discovery today. After Shadow & Light, I fell into work with the Centerline. The idea was so simple: move with focus on the centerline from floor to the top of the head.
As I moved, I felt my fascia wrapping the insides of my legs. I progressed up my body; my organs and muscles were encased in sacks of rounded fascia arcing out from a central crease like a fountain. Bursting out. then curving around. The centerline felt like a blade. Clean. It felt as if I was perceiving very early embryonic structure, a time when the body is beginning to make differentiated elements, forming bilateral pieces from the central column.
This was exploratory. Afterward, as I let my body go on her own, a wealth of completely new movement ideas and shapes came out. Things I've never before come upon. A rare, new treasure-strewn cove.